The digital age has made it a lot easier for kids to hide things from their parents. Deleting texts, using Snapchat's disappearing messages and secret sexting codes are just a few of the ways they try to keep adults in the dark. Click here to read about those secret codes.
When we released a guide to secret sexting codes back in January, many parents found it useful, so much so that our guide went viral! We also told you about emojis that have sexual double entendres.
Today, we're sharing some more terms that all parents should be aware of. Bark, a company that sells internet safety software, created a list of slang terms that are popular among teenagers. Note: There is some graphic language.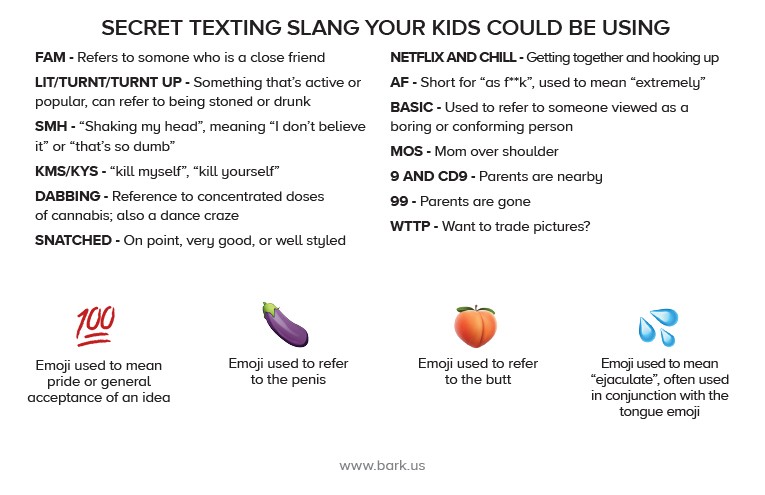 (If you're reading this article on the Komando.com app, click here to see the list.)
Slang among young people evolves so quickly that it can be hard to keep up. But the more you know, the better! Now that you know what to look for, read Kim's column for a complete list of tips about online safety and watch the video below.
More from Happening Now
Warning! Hackers are using your own smart technology to steal your banking details
iOS 11 update could mean bad news! Your older phones and apps might become obsolete