Free family tree templates can help teach your children where they come from. It's also a fun way to learn more about your history. Not all family tree sites are safe, though. Some put your personal information on the web for anyone to see. Tap or click here to delete yourself from this scary site.
These websites have tons of free templates for family trees you can try. Big families, small families and everything in between will find something perfect for the job.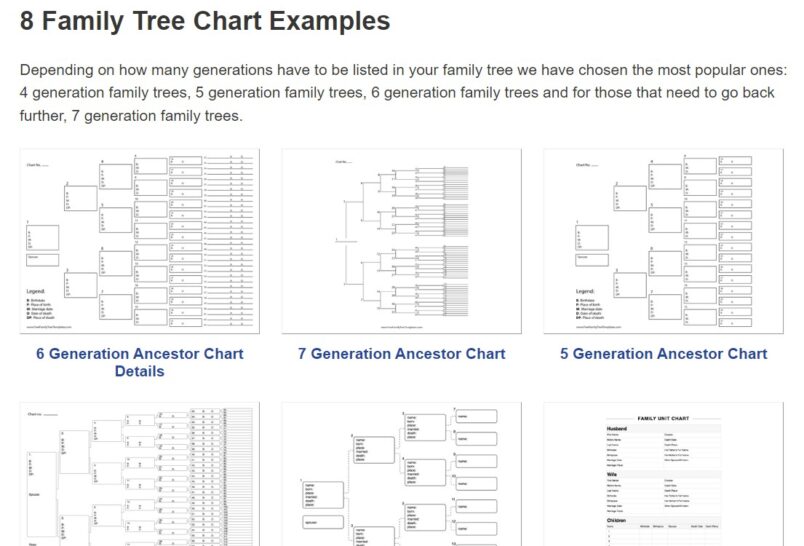 If you already have the names and the lineage, a simple blank family tree template is one fast, easy and free way to organize your family's history. You'll find everything from a simple family tree to complex templates that sprawl to meet the needs of enormous clans.
This site hosts several options, many offering families of specific structures an edge. Families with lots of aunts and uncles, for example, or that cover more than several generations. Some stylized family tree templates are geared toward children, but you'll find many bonafide family charts that feel scientific after some digging.
Either would be great for school projects or a fun activity to share with your family on a Saturday afternoon. Suddenly, your family photobooks will take on shocking new proportions.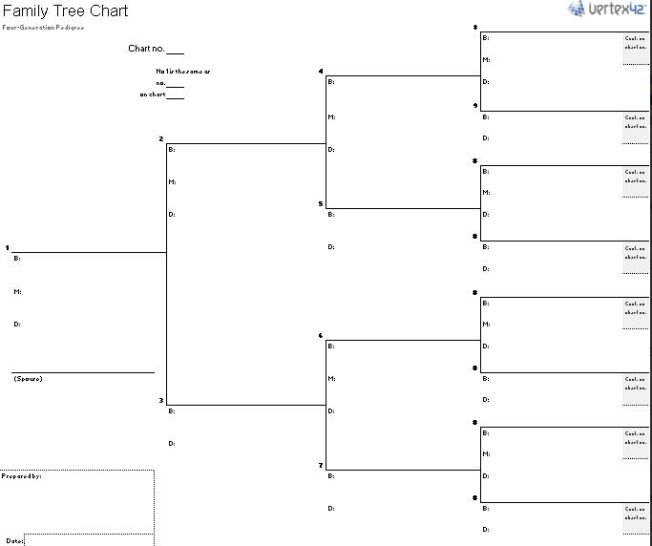 This site is home to another vast collection of free family tree charts in several formats, including one drawn up after the infamous Kennedy family. Who said family charts are only good for mapping out your heritage?
One notable bonus on Vertex42 is a handy list of tips on making a family tree. Enlisting the help of your extended family, using primary sources like birth records online, and even formatting advice explaining how to design a family tree that's legible and easy to follow.
There's also a list of other resources, including companies that can help you track distant relatives and uncover more about your family's history. You'll find stuff compatible with Excel, Word and G Suite.
You'll find dozens of ready-made family tree templates. Bracket-style family charts coexist alongside lighter fare akin to the family trees for children found above. One stand-out: a family tree template that cartoonifies each family member with a Mii-like avatar.
Some of these are color-coded, which might be helpful if your family or the family you're plotting is large and complex. You'll also see instructions on utilizing these blank family trees, which might be helpful if you're doing this for the first time.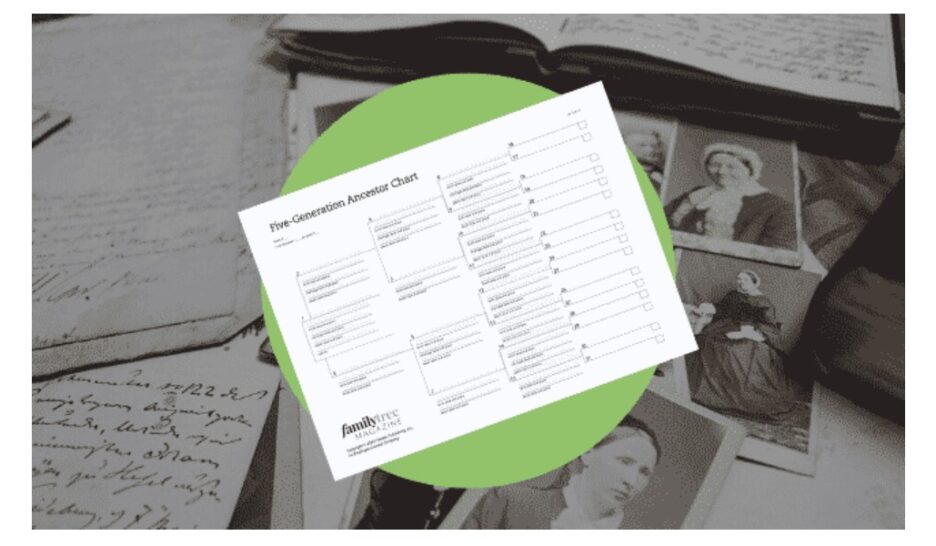 The site describes this last template as a "basic pedigree chart." It's the perfect free family tree template for anybody serious about tracking their lineage to the beginning.
You must either sign up for Family Tree Magazine's newsletter or pin this project to a Pinterest board to download the file. Aside from that, this template is free to use.
How to make a family tree chart for free
Many of these free family tree templates are entirely customizable. No matter what your family tree looks like, you can tailor any of these options to accommodate everybody from your brother's family to your second cousin, thrice removed.
This activity is a fun way to get your own family involved in the legacy that you all come from. The next time you're bored, you should give it a shot.