The pandemic gave us more modern ways to connect with family and friends. Tap or click here to find out how to host a virtual get-together with friends and family. During the lockdown, physical contact was out of the question if you didn't live with each other.
People are finally returning to life as we used to know it. But that doesn't mean you'll want to abandon all the cool new ways to communicate. There are even apps made just for couples to help share their love.
From love notes to adorable selfies, these apps are changing how we see romance. Keep reading for five apps made for couples that are gaining in popularity.
Locket Widget
There have long been apps to send photos to loved ones, like Snapchat, but Locket Widget created an app with a twist. Instead of entering and scrolling through endless apps, you can send photos directly to someone's lock screen, where the widget sits on their home page.
You can also reply directly from the widget without entering an app. Simply touch the picture, snap a photo, and send a reply back to their lock screen. If you are an Android user, you'll have to wait. The free Locket Widget app is currently only available for iOS devices.
Tap or click here to learn more about Locket Widget.
NoteIt
NoteIt, available for free for Android and iOS, took Locket Widget's idea and kicked it up a notch.
Instead of sending pictures directly to the user's lock screen, you can create custom love notes in various patterns and colors and send them off to your partner's home screen to remind them of what they are missing. If you want to keep it private, you can send notes directly in the app.
Between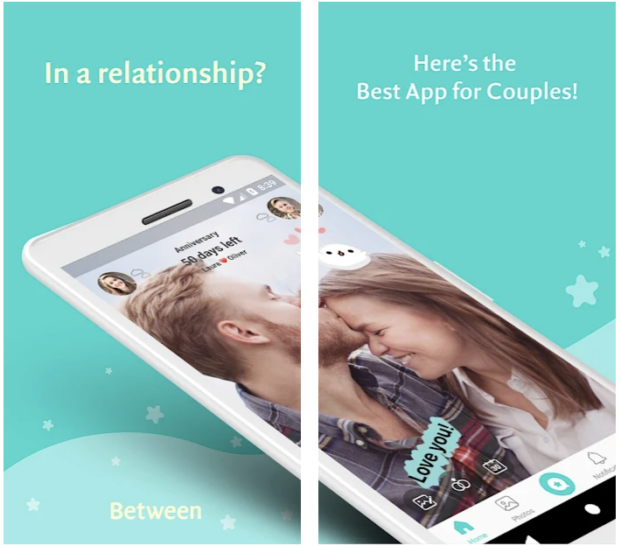 Between is a couples-only messenger different from Locket Widget in a few ways. Instead of going to your locked screen, you communicate with emojis and selfies you take inside the app. You can save the conversations to reflect on later if you need a romantic reminder.
The app is available for free for Android and iOS devices.
You may also like: 5 apps to help you conquer your New Year's resolutions and goals