Consider what is connected to your network. For starters, you have your computer, tablet, phone, and television.
Add to this the surge in internet-connected you-name-it's from cameras, light bulbs, refrigerators, to even slow cookers that come with an app. Your family uses the network. Visiting guests probably are using it as well.
Unfortunately, unwanted users can also be connected to your network, slowing you down. Wouldn't it be nice to know who is actually connected? Now you can.
We're talking about Advanced IP Scanner.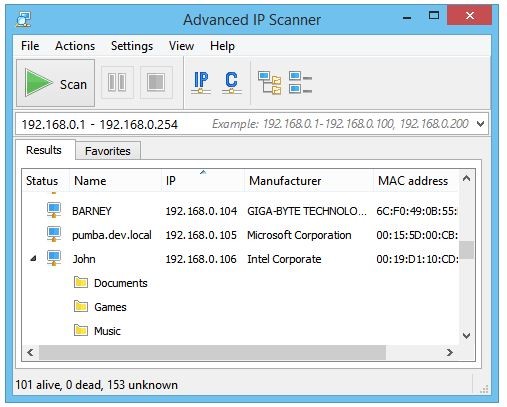 Advanced IP Scanner is a reliable and free network scanner to analyze LAN. The program shows all network devices, gives you access to shared folders, provides remote control of computers (via RDP and Radmin), and can even remotely switch computers off. You're able to scan a network in just seconds.
Here are some of its features:
Easy access to network shares
Switch on/off computers remotely
Export scan results to CSV
No installation required
The Advanced IP Scanner is free and compatible with Windows devices. To get started, click on the link we've provided.