Tired of saving a file merely to have the computer universe engulf it and stow the file away into obscurity, never to be seen again? Or, do you find the search process painstakingly long? Unfortunately, if you, like myself, are running on a
Windows operating system
we know these scenarios all too well.Good news, as frustrating as it is performing a search among thousands, maybe even millions of files, there is a tool that can unearth your file and display it instantaneously.Introducing, Everything, the file search tool that will change your life. Curious as to what makes this application so great? Let me explain:
How does the Everything search tool work?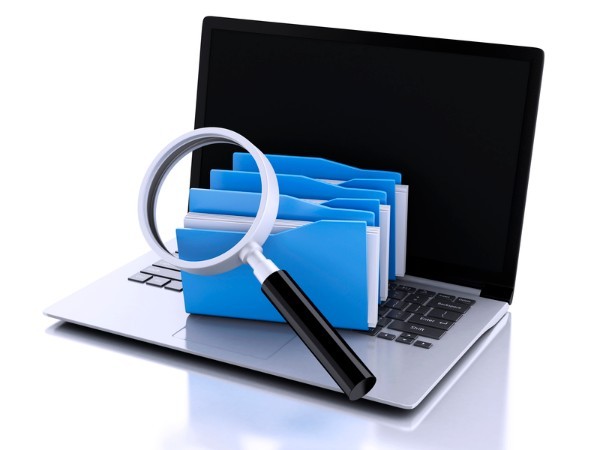 Once downloaded from
Voidtools.com
and installed, this freeware application will, by default, launch with the system startup and run in the system tray. The first time you use Everything, it will read the system's Master File Table (MFT) and index all your files and folders into its primary database. After that, Everything will update the database in real-time, thus, reducing the time its searches require.Uncertain of which version of Everything to download? Here is a chart indicating which would be appropriate for your system and use: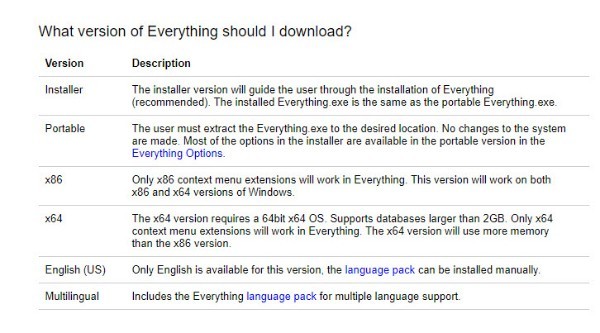 Click here to find complete installation instructions.
While the database is hidden behind the scenes, Everything's interface will be familiar as it resembles File Explorer with the standard seven tabs; file, edit, view, search, bookmarks, tools and help above the search bar. By simply typing in your desired filename, Everything will instantly display the results.You may find Everything so swift, you don't even have the opportunity to finish typing your query or hitting the enter button.
BONUS:
Everything you need to know about Everything
Advantages of the Everything application
It's free
It's portable, allowing you to index any system
Uses a minimal amount of system resources
Simplicity – Everything is a no-frills search tool
Results are displayed immediately
One can use regular expressions, Boolean operators, wildcards or file extensions
Searches across multiple internal and external hard drives simultaneously
Want to observe Everything in use? Check out this video demonstrating the search tool's speed:
(Courtesy DownloadNow)
Disadvantages of using the Everything search engine
Search results may be too vast, requiring refinement.
Default settings do not include the ability to search the content of a file, although this can be enabled via options.
Search selections are limited to document, picture, compressed, video, executable, folder, audio or everything (all seven file types).
Sorry Mac users, Everything is only available for Windows
Having used
Windows/File Explorer
for years, I found using Everything to be liberating. Gone are the days of trudging through the Windows process of discovering a file. Overall, this search tool brings about such a high level of efficiency that one can easily overlook its small number of weaknesses. Would I recommend Everything as your go-to search tool? Yes, without hesitation.What to do with all the time saved from file searches thanks to Everything? Why not head over to the web and catch up on the latest
Kim Komando podcasts
or shop your favorite sites.