In this age of social media and photo sharing, stylistic individuality is almost a must. Filters, effects, borders and stickers can transform an average photograph into a spectacular work of art if done right.
Yes, there are always Photoshop or GIMP for serious photo editing but for those quick spontaneous artistic inspirations, we recommend Pixlr.
Brought to you by the fine folks at Autodesk, Pixlr is a free but powerful photo-editing software that's easy to use and it comes with all the editing tools you'll need for your next masterpiece.
Fast and Refine
There's the "Fast" radio button for quick formatting edits and retouches. Here you'll find your usual crop, straighten, resize and automatic tools like auto-contrast, auto-fix, heal and red eye. For artistic flourishes, "Fast" also includes focal point bokeh-like blurring and color splashing for creative effects.
For more dialed-in adjustments, the "Refine" radio button provides granular sliders for color, contrast, blur, sharpen, smooth and even double exposure effects with another image.
Filters, Stickers and other Special Effects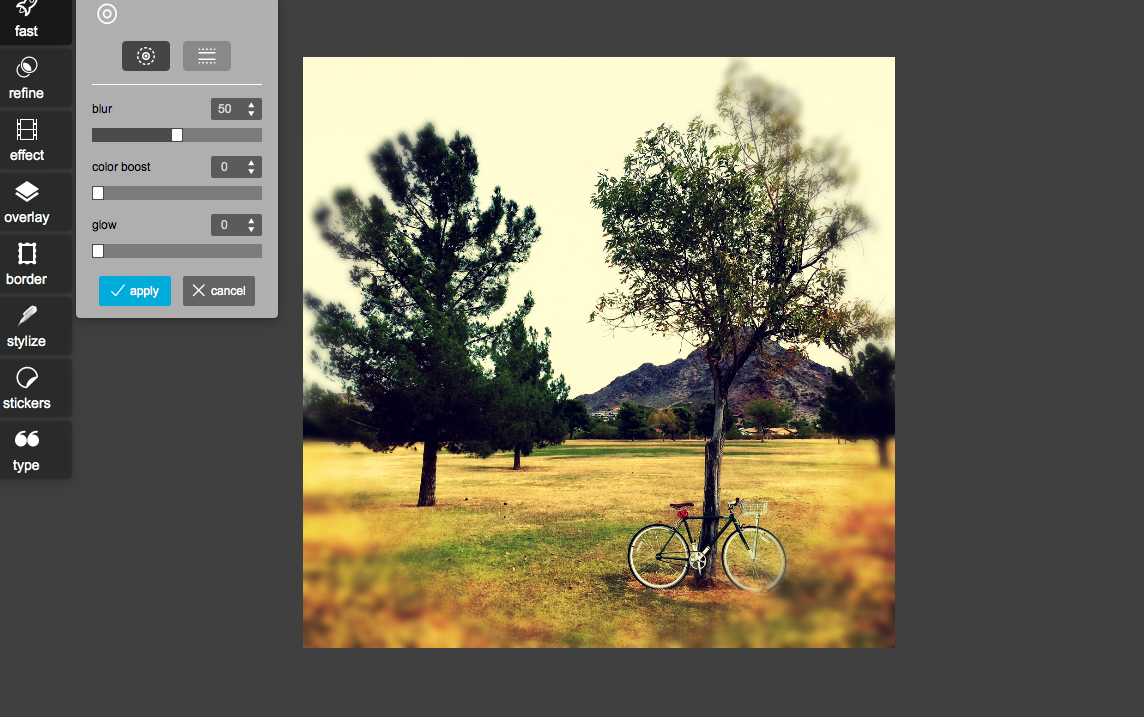 The real fun in Pixlr starts with its library of special effects. Try out interesting filters like creative, unicolor, vintage, or watercolor with the "effect" and "stylize" buttons.
Pepper your photo with graphical extras like overlays, borders and stickers. You can even add your own text.
Note: Although Autodesk has recently retired its Pixlr desktop apps for Mac and Windows, legacy versions are still available online. Keep in mind that these will no longer be updated but these are still excellent free photo editing tools with a wide variety of interesting filters. Better yet, using their effects and filters no longer require a Pixlr account. 
Pixlr Web Apps
For an even easier photo editing experience, try Pixlr's web apps. They're all browser-based so you don't need to download or install extra software. (It does require the Flash plugin to run, though.)
Pixlr Express
If you don't want to install the legacy Pixlr desktop apps, Pixlr Express is the web-based brother of Pixlr desktop with almost the same set of tools, effects and filters. Since it's web-based, it can be a bit slow, depending on your image resolution but it can fulfill all your quick photo editing and filter needs.
Pixlr Editor
Pixlr Editor is an advanced photo editor with layering support and a complete set of tools similar to other software like GIMP. For experienced photo editors, Pixlr Editor is a great web-based alternative.
Like other advanced photo editors, it has support for multiple layers, shapes, various selection options, level adjustment options and an assortment of effects/filters, all impressive capabilities for a web-based tool.
Pixlr-o-matic
Pixlr-o-matic is a web-based "retro" styled editor designed with fun and style in mind. It features a variety of vintage filters and effects that can totally transform any photograph's vibe.
Pixlr Today
Pixlr Today is a Chrome extension that provides a tab for quick access to all of Pixlr web-based tools, a handy stock image search bar, a clock and weather updates. Think of it as your Pixlr home page.
Click here to install the Pixlr Today Chrome extension.
Mobile Pixlr apps
For on-the-go photo editing, Pixlr also has free dedicated mobile apps for iOS and Android.
Like their web-based counterpart Pixlr Express, the Pixlr mobile app can transform your everyday images into cool works of art with its variety of tools and filters.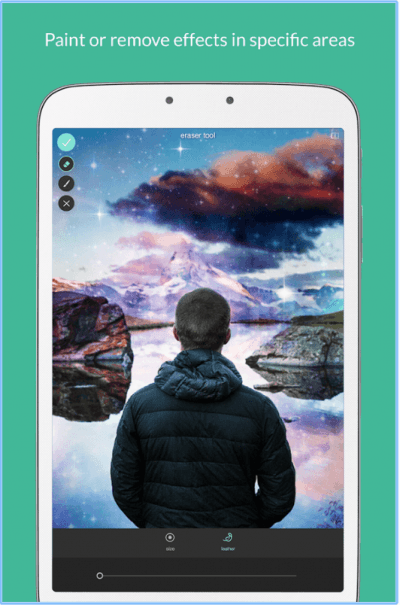 Other features include auto fix, red eye and blemish removal, photo collage creation, styles like pencil drawing or ink sketch, mood adjustments, text and border support, instant social media sharing and more!
The Pixlr mobile apps do pack a punch!
Ready to create your next masterpiece? Download Mobile Pixlr for iOS or Android now.
Download and install instructions
To download Pixlr Desktop for Mac or Windows, just click on the blue download link below. This will take you straight to the main Pixlr desktop download page.
Need help using Pixlr? Check out these tutorials at ICT Live.