Losing your Wi-Fi connection at home is annoying. But it can be a serious problem if you're working from home or you have a small office for your business. Just think about it. Each minute you're not connected could be another lost sale or a disgruntled customer whose complaint you can't address.
If you're like a lot of people, you pick up your laptop when you lose your Wi-Fi connection. You start walking around, hoping to pick up a stronger signal.
There's a better way to find a signal. HeatMapper helps you see where Wi-Fi signals are strongest in your home or office.
You start by creating a map of your location.
Don't worry if you don't have a map. After you download HeatMapper (see below), you can choose "I have a map image" or "I don't have a map image." That second option will take you through the process of creating a map.
When you have your map, you'll see a map of your location's Wi-Fi signal. It'll range from weak to strong, so you know where it's best to setup your Wi-Fi.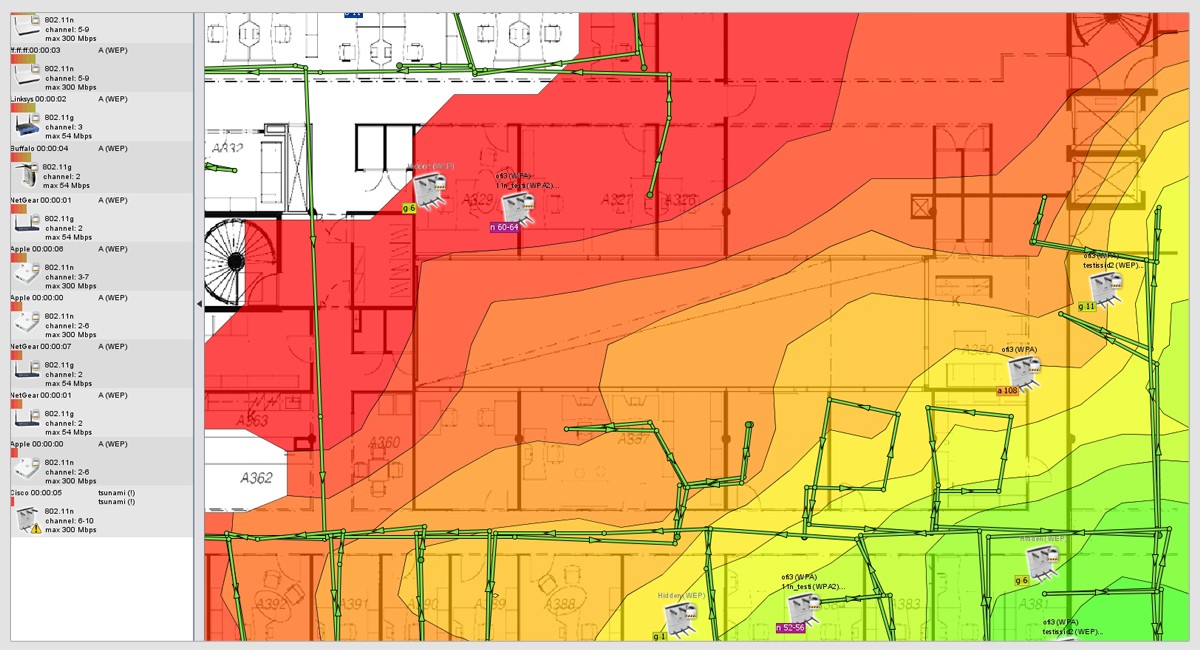 By the way, Netspot works for Macs. You can also use an app like the free Wi-Fi Analyzer for Android that has a real-time signal strength meter. While it doesn't create a map automatically, you can use it to make your own map.
Download instructions
Click on the blue link below. Note: You have to submit an email address to sign up with HeatMapper. It will also ask for the number of Wi-Fi routers in your area. If you're not sure, you probably have one at home. If you're not home and you're not sure, make your best guess.
When you receive a link in your email from HeatMapper's parent company, Ekahau, don't open it. Type in the address they email to you.
Then click on Download >> open the executable file >> follow the step-by-step installation instructions.