Downloads
Identify those mystery plants with this handy app
By Kim Komando, Komando.com
•
May 22, 2017
Does poison ivy have three leaves or five leaves? Is that a lily or an iris? Identifying plants can be hard, especially since there are so many different types.There are over 17,000 species of plants in the U.S. alone! Pl@ntNet, a free app developed by French scientists, can recognize some of them for you.It's sort of like Google images, but just for plants. Simply open the app, snap a photo, and the recognition software will generate a result. You can take up to four pictures of different details of the plant: leaf, flower, bark and fruit. Take close ups so that only one leaf, one piece of fruit or one flower is in the shot.Before you start taking pictures, make sure you set the location to your country. You'll also need to give the app permission to use your camera. Give it access to your photos too if you want it to identify plants from pictures you've taken in the past. Once a plant is identified, you'll be able to read more information about it.You can also use the app to explore plants already in the database, which is constantly updated. The "Contributions" section shows you submissions from other botanists. Users can vote on the best pictures from these submissions to include in a plant's profile. Approved submissions become a part of the database.This looks like a great tool for your next nature walk. Click one of the blue buttons below to download it for your Apple or Android device.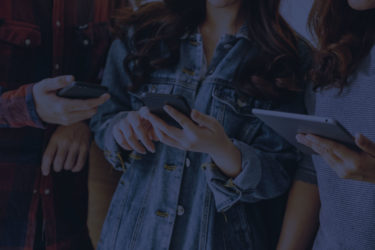 Join the Komando Community
Get even more know-how in the Komando Community! Here, you can enjoy The Kim Komando Show on your schedule, read Kim's eBooks for free, ask your tech questions in the Forum — and so much more.
Try it for 30 days