You know those images that are displayed on the background of your smartphones, desktop computers, laptops, and tablets.  If you are like most people, you spend quite some time on these gadgets and staring at one image for long periods of time could become so boring.
So, how often do you change your wallpapers? Do you change it twice a month, three times a month, or after several years? Do you know why it takes you a long time to change your wallpapers? Whatever the reasons, budget won't be one of them.
The Komando Shop offers you an array of wallpapers, all for free! Yes, you heard me right, they are free, just waiting for you to pick one that catches your eye. They are all available for you to download. And even better, whatever size screen you have, there is a wallpaper to fit that.
To begin with, here are three wallpapers that will get you in the Halloween spirit: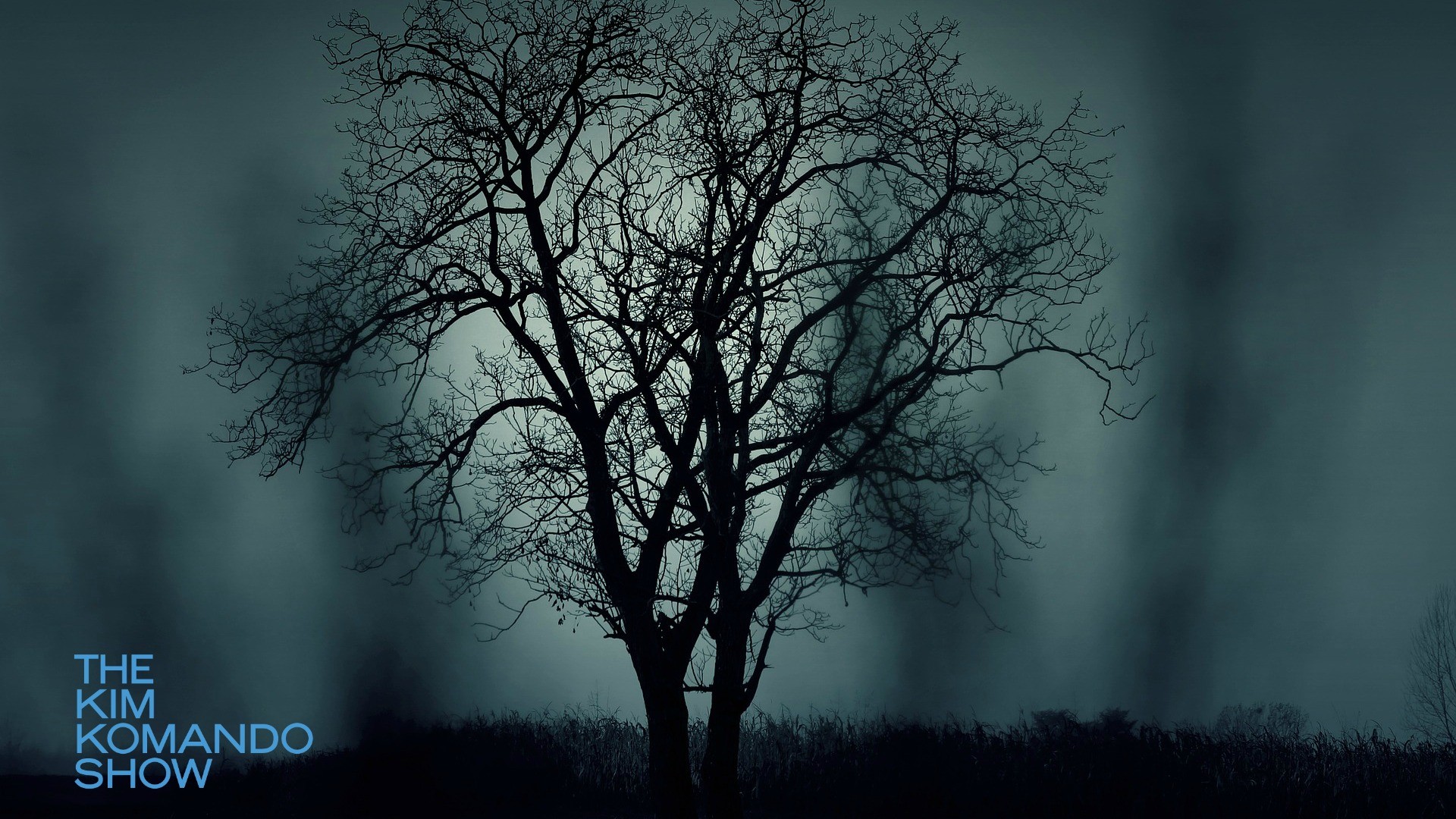 Midnight Tree Wallpaper
Nothing says it's Halloween more than a freaky stand-alone tree at night without a single leaf on it to signify some sign of life. And don't get me started on the dark silhouette of the branches that depict shriveled octopus tentacles. It gets even scarier with the light fog and the moonlight glow.
This wallpaper is enough to depict the perfect hiding place of Slender Man. So why not give it a try. It is sure to not only scare you once in a while but also some of your friends, especially if you have a wonderful history of horror movies and a terrific imagination.
Click or tap here to get Midnight Tree Wallpaper now.
Jack-O-Lantern Wallpaper
Halloween is not Halloween without the presence of pumpkins with carved scary faces staring at you at every corner. And don't forget the lighting in the pumpkins that brings out more of the scary factor.
The Jack-O-Lantern wallpaper has carved pumpkins on top of fall leaves with an orange background. With the Jack-O-Lantern as your wallpaper, you have something to freak you out once in a while and any other person who dares to open up your device.
Click or tap here to get your Jack-O-Lantern Wallpaper now.
Spooky Ghost Wallpaper
If you thought pumpkins were scary, wait until you combine them with ghosts, then you have a killer combination that scares the wits out of all who encounter them at the same time.
Try out the Spooky Ghost wallpaper that has a pumpkin and two ghost figurines with raised hands ready to scare you out of your skin. Anybody who likes looking at your device will think twice once they encounter this wallpaper.
Click or tap here to get Spooky Ghost Wallpaper now.
Final word
These are just a few of the available wallpapers to get your Halloween in order. And yes, they are free! All you have to do is visit the Komando Shop, add the wallpaper of your choice to your cart and complete the checkout process.
You can download the images in mobile, tablet or computer size. There are also instructions available to help you install the background on any device. So what are you waiting for? Start shopping now!