The holidays can be one of the most wonderful times of the year — that is, once you've checked off your gift lists and completed your shopping! Sometimes it can feel like one of the more overwhelming seasons. There are even some who have dubbed it "stress-mas." Ebeneezer Scrooge could probably relate.
With Christmas right around the corner, it's understandable if you're starting to feel the pressure. It's tough to juggle your regular responsibilities with gift shopping, decorating and whatever arrangements you need to make. If only there were a way to make things easier.
Thankfully, we found a few smartphone apps to make the holidays feel like a breeze. These apps are sure to make shopping, family gatherings and gift-giving a much merrier experience. Tap or click here to avoid fake goods when Christmas shopping.
1. Elfster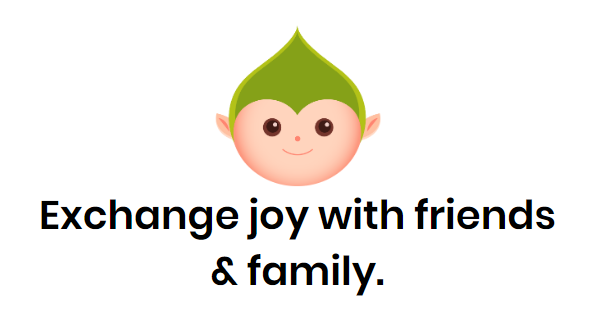 This app is considered to be the No. 1 Secret Santa app. With Elfster, you can set up gift exchanges for any sized group. Just invite participants via email, sign up link, through the Elfster app, text message, or even through WhatsApp or Facebook Messenger.
Everyone then makes a wish list and Elfster takes care of the rest. It instantly draws names and promises you'll "[n]ever draw yourself or a spouse."
Overall, this app simplifies wish list management, gift shopping and makes coordinating a Secret Santa gift exchange much easier.
Tap or click here to download Elfster for iOS.
Tap or click here to download Elfster for Android.
2. Shopkick
Earn rewards for holiday shopping with Shopkick, the free app that pays you for the shopping you're already doing. You can earn "kicks" (Shopkick's reward currency) by walking into participating retailers, watching videos, or scanning items and receipts.
Exchange kicks for gift cards to your favorite retailers, including Target, Walmart, Best Buy, Sephora, etc. and use them to save on gifts or to treat yourself.
Tap or click here to download Shopkick for iOS.
Tap or click here to download Shopkick for Android.
3. ElfYourself
This one is pretty funny. The app lets you replace the faces of elves with five real faces — hence, ElfYourself. This is great to do with your family and friends. Once the faces are set, you pick a theme and the app creates a comical dance video.
After the dance is finished, you can share the video on Facebook, Twitter and YouTube. You can purchase additional videos featuring different themes and dances, as well.
Tap or click to get ElfYourself for iOS.
Tap or click to get ElfYourself for Android.
4. Santa's Bag
Organize your budget and gifts with Santa's Bag for iOS. Getting gifts for your four siblings, eight cousins and the kids? You can organize all of it with this gift tracker app. It allows you to note and keep track of who gets what and see whether you're staying within your budget.
This is a huge lifesaver for those shopping for larger family and friend groups during the holiday season. It is only available for iOS devices, and you can download it if you tap or click here.
5. A Call from Santa Claus!
Kids are sure to love this app. A Call From Santa Claus!, as the name suggests, gives kids the ability to call Santa, send and receive video messages, record their wish lists, and even hear what Santa is doing in his shop in the North Pole.
The app comes with a Santa chatbot that talks with you, just as if you're having a conversation with the real Santa. You can even request a call from Santa and have your kids record a voice message for him.
The app is free; however, there are in-app purchases you can make to gain access to extra features and better personalize your child's experience. A Call from Santa! is only available for Android and can be downloaded if you tap or click here.