Your office filing cabinet doesn't have infinite space for storage, so why should your computer? Every now and then, you should check your computer files to find out which programs are eating up the most storage room. Closely monitoring your files helps you delete the most demanding apps and free up drive space.
If you're not using the cloud to store large files, or if you run a lot of programs that eat up a lot of your memory, you may be getting warning messages that your computer is running out of storage.
There are a lot of applications that will scan your computer for free, but before you download, install and run any program on your computer, read the user reviews from multiple sites. Or, ask Kim.
Today we're going to tell you about TreeSize Free, a free computer download to help you keep on top of the space you have available on your computer.
How does TreeSize Free work?
The free download surfs through your folders and subfolders. During its search, it finds out how much space you used. It also lets you know how much space you have left to use.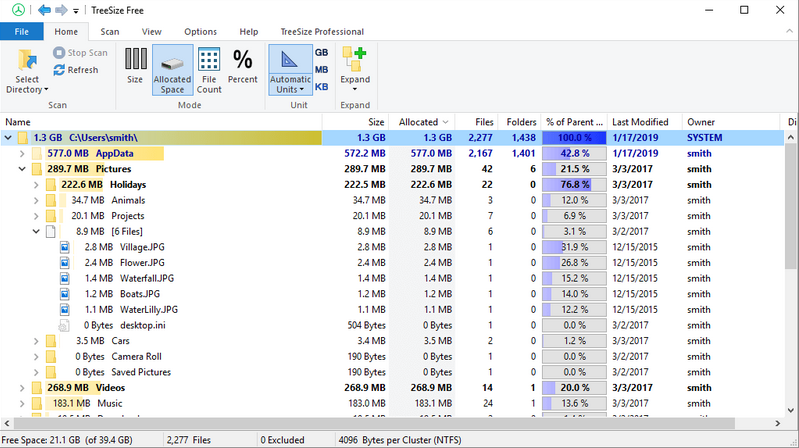 After scanning through your hard disk, TreeSize creates a tree map in an easy-to-view breakdown showing exactly which folders are taking up the most space.
TreeSize works on the Master File Table and scans at incredibly fast speeds. You can use it in 12 different languages. Plus, it's 100% visual, so it's easy to understand.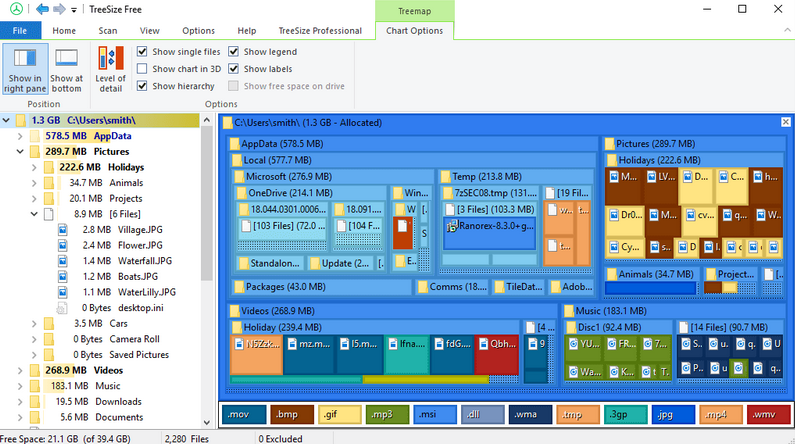 TreeSize is a useful tool that helps you free up drive space
Overall, it's a great resource that you can use to track your data usage. After using it, you can find out exactly what you need to get rid of.
However, it doesn't actually rid your computer of useless junk. You'll have to take care of that step yourself.
It is very similar to other apps that help with physical decluttering, but for the computer. The best part of the download is the fact that you don't need to go through your hard disk, folder by folder, to log each percentage.
It's effortless
TreeSize is quite effortless to use. The most work you need to do with the download is to download it.
It's so easy to use it embeds right into your drive, taking away the need to have multiple programs open at one time. Even if your folders and drive are reaching capacity, your computer will never tell you. With TreeSize, that problem is nonexistent.
With a 4.5/5 average rating, the free version of TreeSize is well worth the try. It's compatible with all Microsoft operating systems, from Windows 10 down to Windows ME.