So many of us spend a good chunk of our day on a computer. Do we really want to spend that time staring at a default desktop background? A little individuality can go a long way in making your day.
Whether you're trying to beat the Monday blues or gain some Friday afternoon inspiration, a fun and free desktop wallpaper is sure to do the trick.
A beautiful landscape can motivate you to work hard to save up for that dream vacation. A cityscape can get you amped up for happy hour when the day ends. A carefully selected image might even inspire you to reach your personal or professional goals.
InterfaceLIFT is free and easy. Not to mention, with nearly 4,000 free images to choose from, you're sure to find whatever tickles your fancy.
How to update your desktop wallpaper
Visit interfaceLIFT.com
Determine your computer screen resolution
Most of us don't know our computer's screen resolution. On the InterfaceLIFT homepage, your screen resolution is listed for you. Just look for the box that looks like the image shown below.
Select your design
Browse through the images, search using the search bar in the top left corner, or use the filters on the top of the page to limit your search to your screen resolution specifications. When you find the perfect image, the one that is sure to brighten your day, move on to step 4.
Select your resolution and download
Beneath the image you select, you'll see a screen resolution drop-down menu. Select your screen's resolution and click the download button right next to it.
Save the image
Your new wallpaper will then appear in your browser. Before you can install it on your desktop, you'll need to right-click the image and select save as. Make sure to save it to a folder where you can easily locate it.
How to install your wallpaper on a PC
Once your wallpaper has been downloaded and saved, you're ready to install it. On a PC, simply select the Start button and find your settings. Then open the Personalization menu. From the drop-down menu, select picture. You can then click the browse button to search for your downloaded image.

How to install your wallpaper on a MAC
To install your new wallpaper on your Mac, open the Apple menu and locate system preferences. Then clock on Desktop & Screen Saver and click Desktop. On the left, select the folder your image is in. On the right, select your downloaded wallpaper image. You can then make other adjustments to determine how your new image will appear on your desktop.
Shortcut: After you download your image and it appears in your browser, you can skip step 5 above and simply control-click the image in the browser window and select Use Image as Desktop Picture.

Take it a step further
If you want to go all out on your desktop customization, InterfaceLIFT offers a variety of desktop themes and free unique icons to choose from. With these great features and your exciting new wallpaper, you'll feel like you have an entirely new computer. When that mid-week hump rolls around, you can happily look at your personalized desktop and find inspiration when you need it most.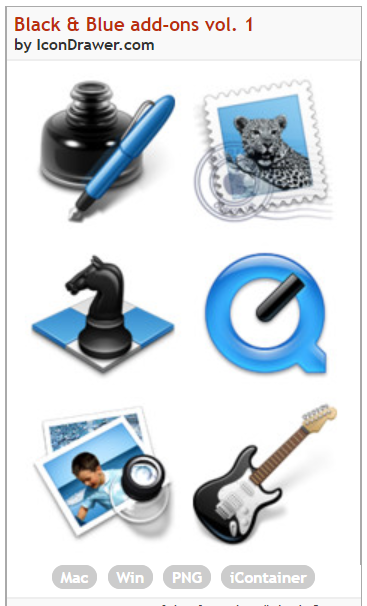 Find your inspiration
If you're ready to customize your desktop and find a dose of daily fun and inspiration, check out InterfaceLift for a free and easy solution. Spend your day looking at waterfalls from abroad or architectural marvels. When that afternoon slump kicks in, you'll have something to smile about.