In the wake of password exposures and account hacks, I cannot emphasize enough the importance of basic safety measures. Having a secure program to guard your personal information doesn't do you much good when your password is "12345."
That being said, it's not exactly easy to come up with a lot of strong passwords that are also easy to remember. Click here to see how I do it. I understand, it just seems like unnecessary work to come up with more passwords that you're just going to forget anyway, but trust me on this.
You could do what many folks do and keep a written sheet of all the passwords you have for every site and program you use, but how secure is that? All a nosy friend or family member has to do is walk into your office and read it.
There are plenty of password managers out there that keep your passwords safe under lock and key, but the fact remains that you still have to come up with secure passwords.
Bonus: 5 password mistakes that will likely get you hacked
Create a random, secure password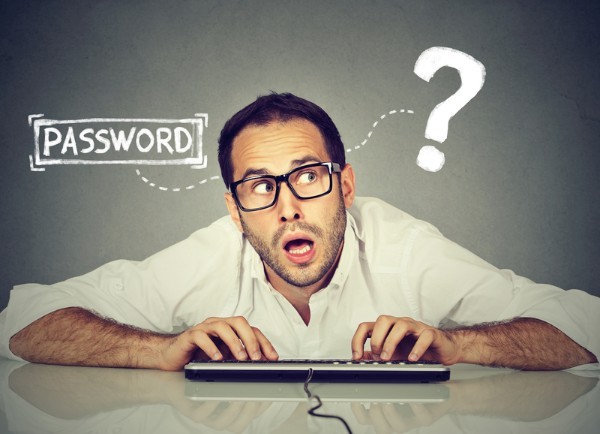 An easier way would be to use the simple Random Password Generator from IObit. It not only creates tough-to-crack passwords for you, it stores them in its built-in password manager.
Specify the length of the password required and whether or not it needs uppercase letters, numbers or special characters. You can even choose to generate multiple passwords at once. Then click "Generate Password." It's really that simple.
The program isn't just for making passwords; you can copy and paste the generated passwords into the built-in password manager. This keeps them easily accessible, and you can make notes to differentiate which password is for which account.
This program is secure because the information is only stored on your computer. It is not sent to the cloud or stored on IObit's servers.
Download Instructions
To download the program, navigate to the IObit Random Password Generator download page using my blue link button below. Click on the large green "Free Download" button to begin.
The site will redirect you to a third-party software hosting site to download the program. In the center of the page, you'll see an olive stripe that says "Download locations" with two options. Either of those will download Random Password Generator.
Note: Do not click the green "Download Now" button below those stripes. That will go to an ad.
Once you click the correct download button, your download should begin immediately. When the download is complete, open and run the installation file.
During the installation, you will see the option to create a desktop shortcut, a Quick Launch icon, and add IObit to your bookmarks.
I recommend unchecking the second and third options to keep your computer clutter-free. However, if you prefer having more points of access, leave the boxes checked. The installation will complete after you pass this window.
Random Password Generator will launch automatically after the installation is complete. Once the program is installed, you will need to create a master password to access the program. Enter the password twice to confirm it.
NOTE: Do not forget your master password! There is no way to get back into the program without it!
When your master password is set, the program will unlock. From here you can create as many passwords as you need, and even change your password for Random Password Generator.
Bonus: Here's how to get Google's must-have Chrome Password Checkup tool