Editing photos and videos have become easier than ever, thanks to advances in technology. Tap or click here for the best free video editing program for Windows, Mac, Linux. You no longer have to be a professional to cut and edit videos or photos because there is always an app for that.
But what about audio? You don't need to work for a record label to edit audio clips. Whether you are an amateur musician, want to make stories for Instagram or some keepsakes for yourself, the skill of audio editing can come in handy.
If you find yourself in need of an audio editing solution, you've come to the right place. Whether you own a PC or Mac, here are the best audio editing software options available now.
Audacity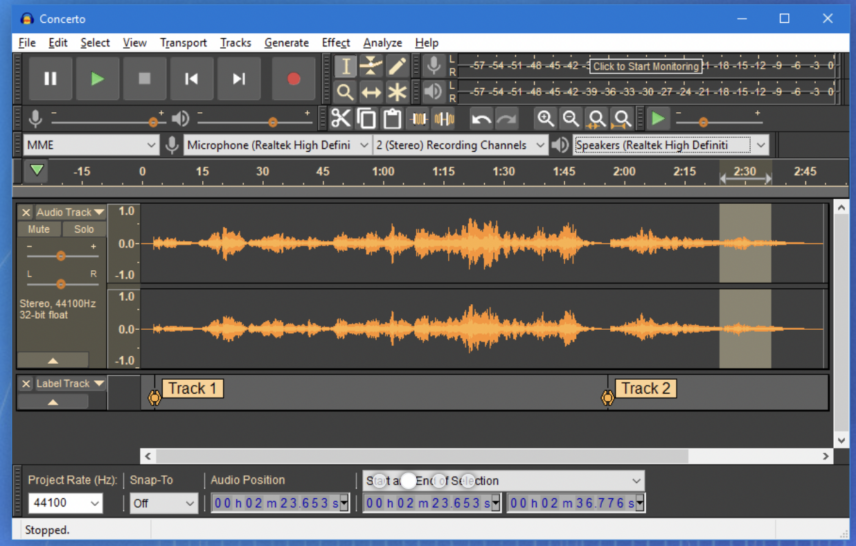 Audacity is hands down one of the best audio editing software on the market, and its winning element is that it's free to use. It offers a variety of features, more so than some paid platforms, can be used for live streaming and has options to add plugins. A few highlights include:
Capture new effects.
Stream podcasts.
Add effects.
Audacity is best for those doing large-scale audio editing. Simple changes are more straightforward with other programs. Audacity is compatible with Windows, macOS and Linux devices.
Best for: Those doing complex audio editing
Cost: Free
Adobe Audition
If you are looking for a paid audio program, you can't go wrong with Adobe Audition. Besides being an Adobe product, you get a professional workstation that can do anything from shortening audio clips to recording full songs and editing every piece of audio in unique ways. Some key features include:
Sound effect design.
Remix and rearrange songs.
Restore broken audio.
You will have to pay to use it, and it doesn't come cheap. A subscription for individuals costs $20.99 a month. Adobe Audition is available on Mac and PC.
Best for: Those recording music
Cost: $20.99 a month
GarageBand
If you are an Apple lover, you might want to skip third-party apps and go with GarageBand. It comes standard on all Mac computers, but you can also download the app on your iPhone for mobile use.
If your computer doesn't have it for some reason, you can download it here.
Much like Adobe Audition, you can use GarageBand to do everything from shortening audio clips to full recording songs and even remixing your favorites for new and unique audio. Highlights include:
Record and edit music with your own instrument.
Use prerecorded instruments to create your own effects.
Unique synth options.
Best for: Musicians
Cost: Free
Oceanaudio
Ocenaudio is similar to Audacity but stands out in one way. It's easy for beginners to master. Audacity can be complicated for newcomers, whereas ocenaudio has a user-friendly platform that's easy to navigate. It works on a Windows PC and Apple Mac and is free to use. Some key features include:
Easy to use.
Preview effects in real time.
Edit audio clips without affecting the original file.
You can download ocenaudio on your computer here.
Best for: Beginners
Cost: Free