Wi-Fi is one of the most precious commodities we use daily. Everything is right with the world when it's running smoothly. But when there's any disruption, it can feel like a day-ruining experience, especially if you work from home. Tap or click here for essential work-from-home tips.
It's not always apparent why you're having issues with Wi-Fi. If you're having internet problems, it could be several things. Your router or modem could be on the fritz, your ISP could be performing maintenance at the time, or everything from your phone to computer could be malfunctioning.
It could even be someone stealing your internet that's crowding your bandwidth. With that in mind, here are ways to troubleshoot Wi-Fi issues with handy apps.
Apps that can help you troubleshoot Wi-Fi issues
Wi-Fi analyzer apps are crucial troubleshooting tools that show how strong your signal is, how congested your network is and the available networks around you. This will allow you to pinpoint any potential issue to bolster your connection or get it up and running again.
RELATED: Find free Wi-Fi anywhere (but follow our No. 1 public network security rule)
Here are two options to get you started for both iOS and Android.
Opensignal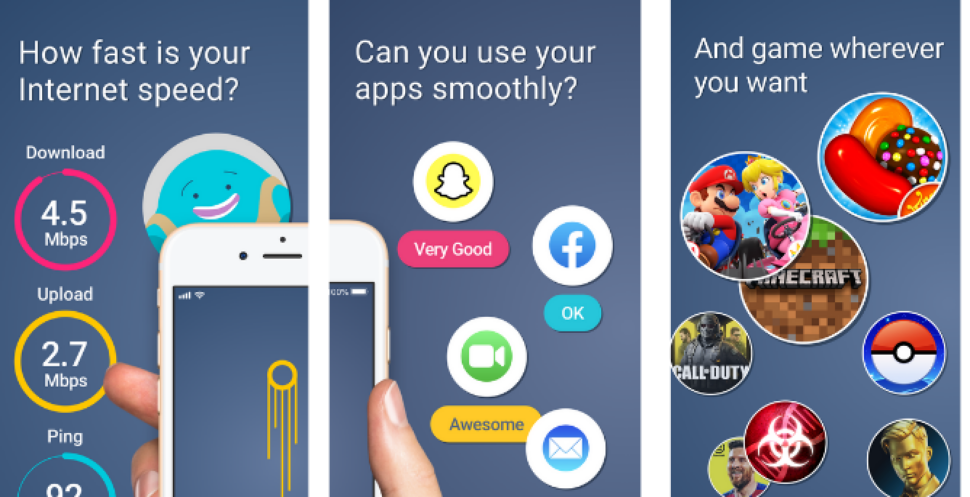 Opensignal for iOS and Android operates off a massive database with hundreds of cell towers that can help map the coverage you need to check. You can use it to analyze the best spot in your home for a strong connection and rifle through information about your wireless connection and those around you.
It also performs speed tests to see how well your internet is working. Signals can fluctuate, so it's best to keep checking your performance.
WiFi Analyzer
WiFi Analyzer for iOS and Android has fewer options than the other apps on this list, but it's still valuable. It features colorful graphs that give a simple visual representation of what kind of signal you're getting and those around you.
You can swap between 2.4G and 5G connections and set up entirely new devices you want to use online. This should help when deleting your current Wi-Fi settings and starting over after you restart your modem and router, which is a common troubleshooting step.
Now that you know how to tackle Wi-Fi issues in your home, you don't have to sit around and wait for your signal to return. Next time you have a drop in your signal, whip out one of these trusty apps and go to town. You're on your way to becoming an amateur technician.
You may also like: What to do if neighbors are stealing your internet