Without a doubt, the lockdown has many people a bit bored, edgy and lonely. It's challenging to go from having plenty of human communication and contact to practically none overnight.
Beyond interacting with those who live with you, you can reach out to others via phone calls, text messages, social media and videoconferencing. You know, to keep from going stir crazy. Tap or click here for five ways tech can help you stay sane.
If you are an Apple user, you also have a built-in video chat app called FaceTime. This simple app makes it easy to reach out to several family members and friends at the same time. Not sure how? Let us help.
Time to use FaceTime
FaceTime is free to use and relies on Wi-Fi when connected to a wireless network, or mobile data when Wi-Fi is unavailable. And in addition to the typical one-on-one video or audio calls, Group FaceTime allows you to make a call with a total of up to 32 people.
The Group FaceTime feature requires macOS Mojave 10.14.3 or later, iOS 12.1.4 or later or iPadOS, and only works with the following devices:
iPhone 6s or later
iPad Pro or later
iPad Air 2 or later
iPad mini 4 or later
iPad (5th gen) or later
iPod touch (7th gen)
Macs running macOS Mojave 10.14.3 or later
Earlier phone models that support iOS 12.1.4 can join a Group FaceTime call, but they're limited to only audio.
You can also get creative during your calls by adding stickers, Memojis (iPhone X or later or iPad with Face ID) and photos. But first, here's how to set things up.
How to place a call via FaceTime
Both caller and receiver must have FaceTime, and Group FaceTime-supported Apple devices to use the application.
To make a standard call, go to Settings >> FaceTime and ensure the feature is enabled.
Either tap on a previous call or the plus symbol to enter the name of your contact, phone number or email. Press Audio or Video to begin your call.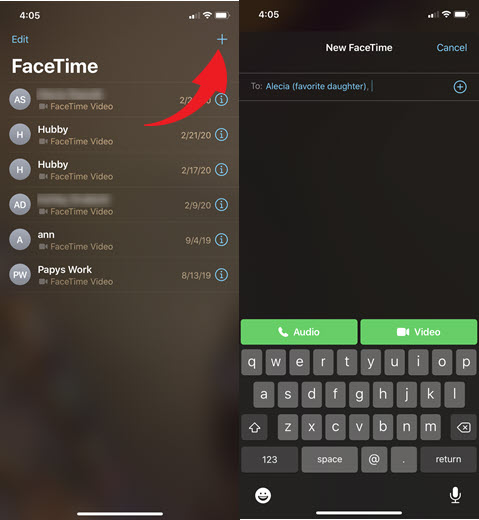 How to add someone to a Group FaceTime call
To add an existing contact, tap the plus sign or tap the To: box and begin typing in a name, phone number or email address.
You may also like: The super useful iPhone feature you probably didn't know about
To add a new contact, type the person's info in the To: box. You can add up to 31 people per conversation.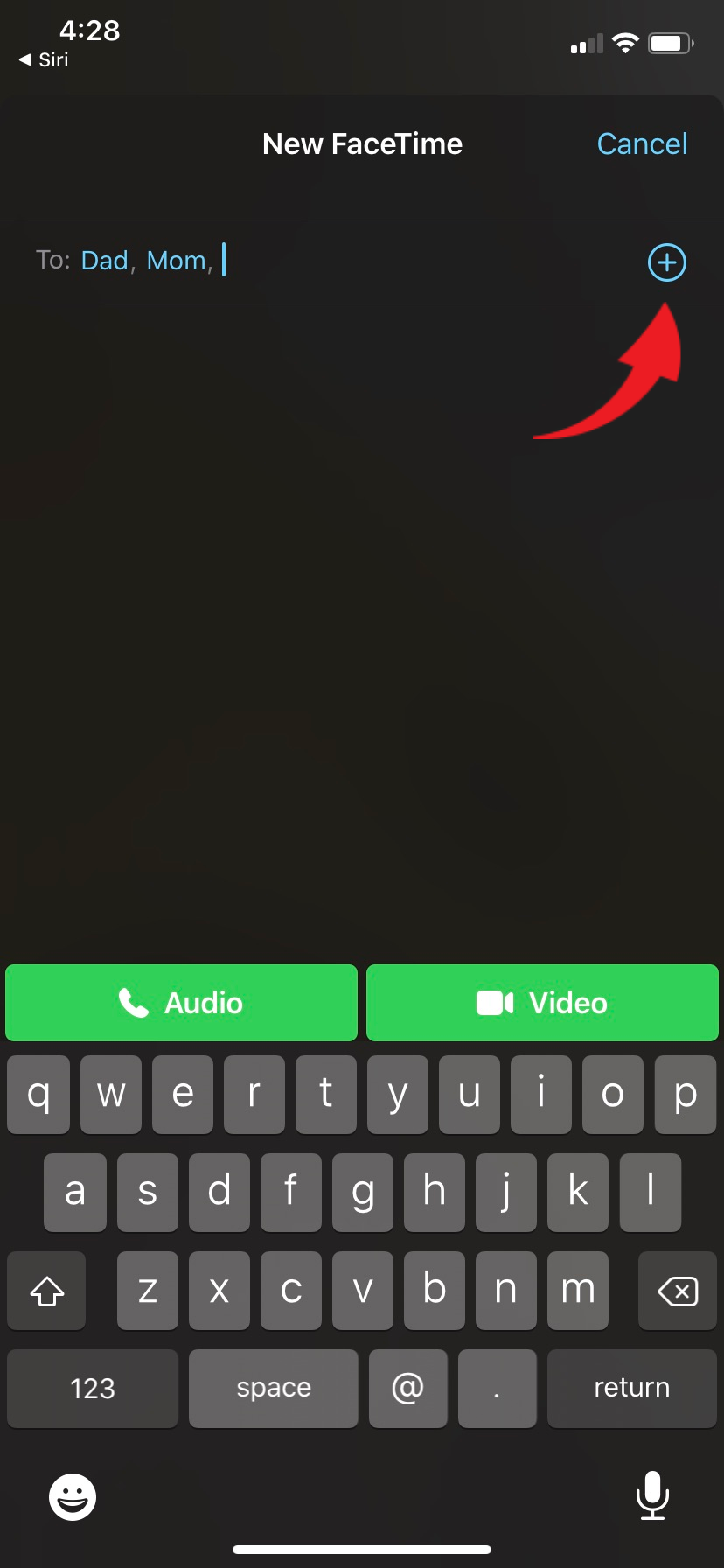 How to make a Group FaceTime call from group Messages
Open your Message app and select the group message with the people you want to contact. Tap in the avatars area at the top of your screen and select FaceTime.
How to make a Group FaceTime call from your Mac
On your Mac, open the FaceTime app and sign in with your Apple ID if you're prompted to do so. Then search for contacts or manually enter new phone numbers or email addresses and simply click the Video option.
You can also make a Group FaceTime call from the Messages app by going to the conversation, click Details, then click the Video call.
How to use a Memoji in FaceTime
Any time you want to use a Memoji during a FaceTime call, merely open the app and place a video call. When the call starts, tap the effects button and select the Memoji that matches your personality or mood.
Tap X to stop using the Memoji. You can also use other camera effects, including filters, emojis, texts and shapes. Don't have your Mimoji set up yet? Tap or click here to learn how.
You must have an iPhone X or later or an iPad with FaceID for the Memoji feature to work.
How to use FaceTime Live Photos
You aren't limited to Memojis or stickers with FaceTime. Why not take the opportunity and capture special moments with your family and friends during a FaceTime video call?
If your device runs iOS 12.1.4 and later, or iPadOS, all you need to do is start a FaceTime video call and tap the shutter button to take a photo. Images save to your Photos app.
While this quarantine can leave you feeling isolated, FaceTime can help bring you and your loved ones closer together. So get to chatting and together, we'll get through this tough time.
The information contained in this article is for educational and informational purposes only and is not intended as health or medical advice. Always consult a physician or other qualified health provider regarding any questions you may have regarding a medical condition, advice, or health objectives.