Black Friday was only the beginning. Now that the holiday shopping season is in full swing, the next major landmark on the calendar has finally arrived: Cyber Monday. Tap or click here to see 3 Cyber Monday secrets retailers don't want you to learn.
The focus of Cyber Monday is online shopping and deals on gadgets. This means some of the sales are on par with, and sometimes even surpass, the ones you'll see on Black Friday. But these prices won't last forever.
If you're ready to take advantage of Cyber Monday's incredible deals, you won't want to miss our guide to the top tech products you can get in 2019.
1. This smart TV is $70 off MSRP
It's easier than ever to get a smart TV these days, and for Cyber Monday, Amazon is making it even more tempting with this massive discount on a 32-inch Insignia Fire TV edition set.
This handy monitor comes with Amazon video built in, and can stream all your favorite shows and platforms right out of the box.
Move over, AirPods — the AirPods Pro are here to dethrone you as the best wireless earbuds money can buy.
Unlike their cheaper cousins, the AirPods Pro fit snugly in-ear and can reduce external noise for an ideal listening experience. And now, you can get these hot new items for $14 less than retail price.
3. Get a free pair of premium headphones with this top-of-the-line Roku box
The Roku Ultra is one of the most robust streaming devices on the market. You can access hundreds of streaming networks and thousands of hours of content all in one place.
Now, you can get the Roku Ultra 4K with a free pair of Premium JBL headphones that you can plug right into the remote for quiet, personal viewing time.
4. This convertible Chromebook puts power and versatility in your hands for less
Chromebooks have become an attractive alternative for those who want laptop functionality for a fraction of the cost. Unfortunately, not everyone enjoys the classic laptop shape for everyday use, which is why this Acer Chroomebook Convertible is a perfect gift for anyone on your list.
Thanks to its reversible hinge, it can go from laptop to tablet and back in a matter of seconds. Grab it fast because it's on sale for less than the retail price.
5. Save on the Echo Dot when you buy from Amazon
The Echo Dot is your gateway to smart home technology, and puts Alexa front-and-center in your daily life.
If you haven't made the jump yet, an Echo Dot is a great place to start. You can get it more than 50% off with free shipping for Cyber Monday.
6. Clean your home the modern way with the latest Roomba
Roombas are the gold standard for domestic robots, and the popular series of autonomous vacuums have made a name for themselves thanks to superior build quality and features.
Now, you can get 39% off one of these futuristic gadgets for a clean, worry-free home.
7. Join the wearable revolution with the Fitbit Charge 3
Fitbit makes some of the best wearable gadgets available today. Now, the company's Fitbit Charge 3 is available for less than any of its competitors, thanks to aggressive Cyber Monday savings.
Enjoy automatic health and fitness tracking in a sleek, waterproof design that goes wherever you do.
8. It's not just a fad: Instant Pot is a holiday hit for less
Instant Pots are becoming one of the most popular ways to prepare delicious meals on the cheap. They're easy to use, are seven-devices-in-one and are simple to clean.
You can pick up one of these innovative kitchen appliances for more than 50% off on Cyber Monday.
9. One of the best deals ever on one of the best streaming gadgets
The Fire TV stick is ranked as one of the best deals in streaming — a cheaper device that plugs into almost any TV and contains all the content you need.
Amazon is discounting it even further in honor of Cyber Monday. Save 50% on this handy streaming platform and take advantage of free shipping with Amazon Prime.
10. Enjoy a massive 4K TV for a ridiculously cheap price from Walmart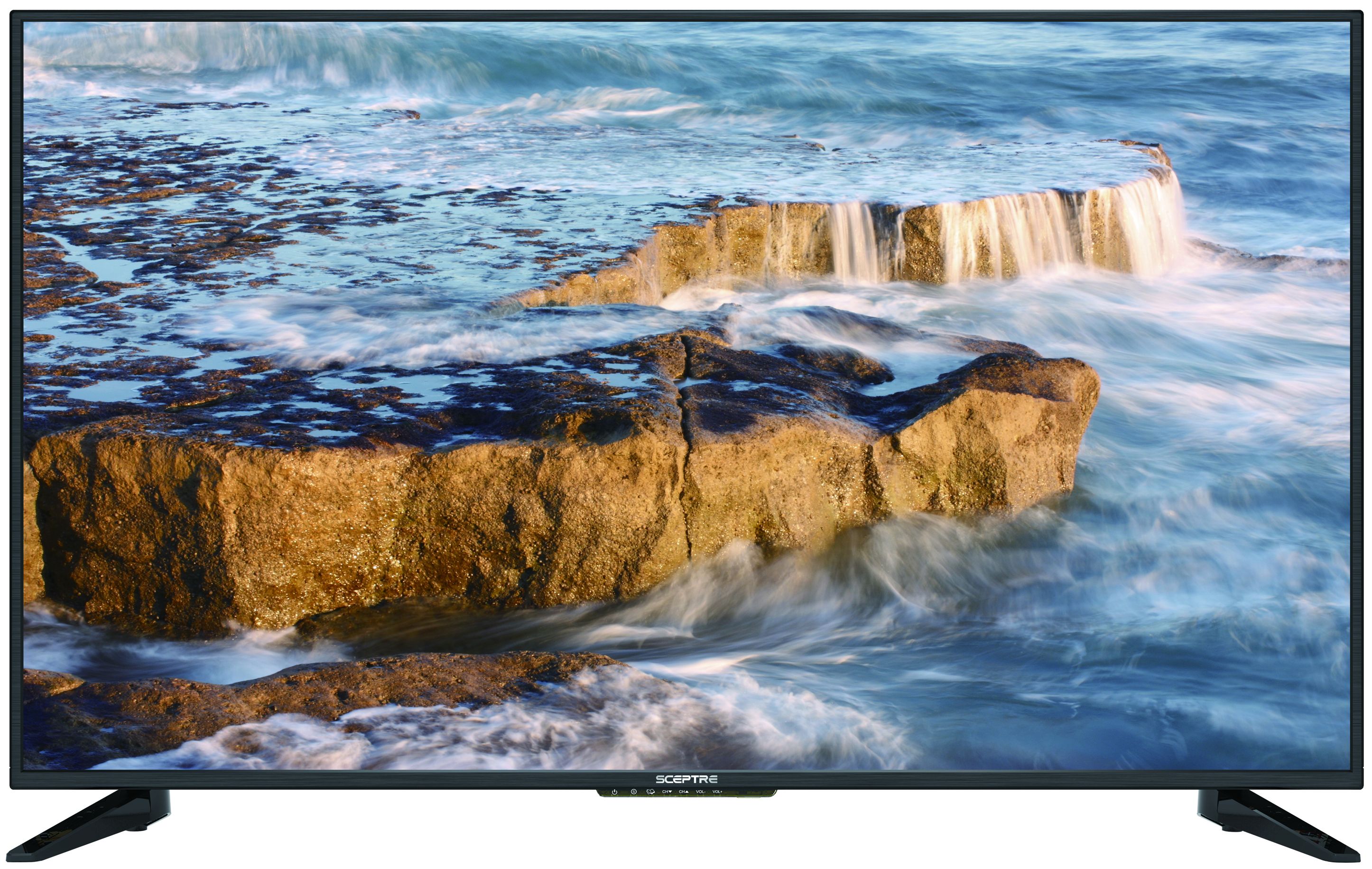 Scepter isn't a major TV manufacturer, but Walmart sells these systems for a fraction of their competitors' costs. You can get a 50-inch Scepter TV for less than $200 on Cyber Monday.
Keep in mind this is just the TV set, so you may want to pick up a streaming device or soundbar for the optimal viewing experience.
Bonus: Save on Disney+ for an entire year when you sign up on Cyber Monday
Disney+ has the advantage of being one of the cheapest streaming services you can subscribe to. But the real savings come for yearly subscribers, who pay their fees upfront instead of once a month.
And now, you can get a year's worth of Disney, Marvel and Star Wars for $59.99, which is $10 less than normal. The price reverts to $69.99 after the first year, but it's a great way to save some extra cash on your holiday streaming adventures.
By clicking our links, you're supporting our research, as we may earn a very small commission. Recommendations are not part of any business incentives.