Everyone loves streaming shows on their favorite devices. There's no better way to relax after a long day.
Whether you use your smart TV, streaming boxes or even mirror your shows from your phone to your TV, nothing beats quality shows and movies from the couch. But what if your device has become sluggish and outdated?
If you want a new streaming device, you've come to the right place. These handy gadgets are perfect for anyone who likes to watch TV, cord-cutter or not. Tap or click here to learn how to cut the cord.
This Amazon Fire TV Cube is the ideal combo of a streaming device and Amazon's smart assistant, Alexa. Thanks to the built-in speaker, you can ask Alexa to check the weather, turn off your smart lights and play your favorite movie.
The best part? The Alexa feature will work whether the television is on or off. The Fire TV Cube supports HDR, HDR 10, HDR10+, HLG and Dolby Vision, which provides you with an Ultra HD experience.
You can further select 4K content from a vast selection of channels including Disney+, Netflix, Apple TV+ and of course, Amazon Prime Video. Control compatible TVs, soundbars, A/V receivers and tune-in TV channels with cable or satellite boxes from a variety of providers such as Comcast and DISH.
If you have an HDTV, the Amazon Fire TV Stick, along with its Alexa Voice Remote, is a convenient way to expand your TV channel lineup. Plug into the TV's HDMI port and the power cord into an outlet, and you have instant access to a host of unique channels; among them: YouTube, Pluto, IMDB and Prime Video.
With the Alexa enabled remote, you can launch and control Ultra HD and 4K content, smart home devices and thousands of additional apps and Alexa skills. Free cloud storage is provided for digital content purchased from Amazon.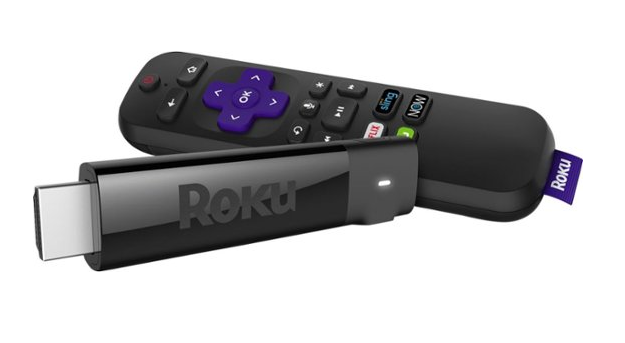 If you know someone who is interested in cutting the cord but has yet to take the leap, the Roku Streaming Stick+ is a great way to introduce streaming TV. This device supports 4K, HD and HDR resolutions, and is compatible with most TVs.
Its compact size and wireless receiver make the Roku Streaming Stick+ perfect for travel so you can watch your shows away from home. The channel lineup includes cable alternatives like Sling TV and Hulu w/live TV.
With the free Roku app for both iOS and Android, you can send media like music, video and photos from your smartphone to your TV. Tap or click here to check out the 10 best Roku hacks.
The Roku Ultra 4K streaming media player comes with an enhanced voice remote that works with Amazon Alexa and Google Assistant, and a headphone/headset jack and JBL headphones for private listening. In addition to streaming your favorites from platforms like Netflix, Disney+ and HBO, you can access content in Google Play.
Use your voice to search across channels, set personal shortcuts and turn on captions. The USB port and microSD card slot allow you to play video from memory cards or USB drives. Send media from your smartphone to your TV with the free Roku app available for iOS and Android devices.
This streaming stick is the perfect budget gift or stocking stuffer. The Roku Express is compatible with most TVs and provides up to a 1080p HD picture quality. Because this device requires almost 90% less power, the Roku Express has two connection options: HDMI and USB.
The remote has four quick-launch buttons for popular channels, which can vary between models. Additional features include screen mirroring capability and it's controllable with the Roku app for both iOS and Android smartphones.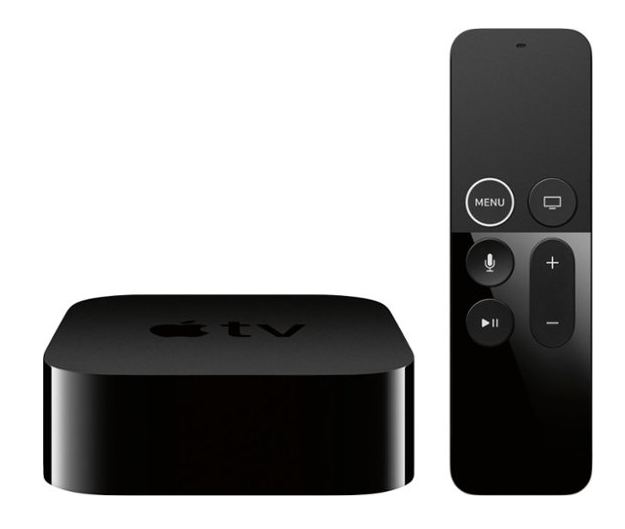 For anyone who favors Apple products, the Apple TV 4K streaming device is the perfect choice. This streaming device boasts a 4K Dolby Vision and HDR10 to ensure stunning picture quality, while the Dolby Atmos provides an immersive sound.
Control your content with the Siri Remote and use AirPlay to view videos and photos from your iPhone or iPad on your TV. In addition to streaming shows from a collection of channels including Netflix, Prime Video and ESPN, when you purchase an Apple product you receive a free year of the new Apple TV+ channel.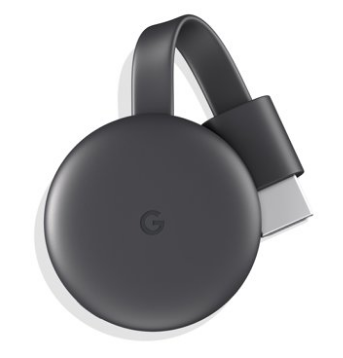 Here's another affordable option for upgrading your TV. Plug Google Chromecast into the television's HDMI port and a power outlet, and you're ready to go. This streaming device works with over 2,000 apps like YouTube TV, Netflix and HBO NOW.
Cast photos and videos from iOS and Android mobile devices for easy viewing on your TV and use your voice to control Chromecast via Google Home.
Note: Streaming devices require a home network, and while there are free streaming services (channels), most require a subscription.
By clicking our links, you're supporting our research, as we may earn a very small commission. Recommendations are not part of any business incentives.