'Tis the season for holiday parties! With parties often come gift exchanges, and few are more fun — or more daunting to shop for — than a White Elephant party. What's a White Elephant party? Everyone brings one wrapped gift that could be amazing or could be awful.
The first person selects a gift to open, and the second can take that gift if they like it, or select one of the wrapped gifts. Everyone follows suit, getting to swap or open a new gift. At the end, the first person gets their chance to swap, or keep their gift. Sounds fun, right? But buying for a White Elephant gift exchange can be tricky.
Do you want to bring something everyone wants to steal or be a prankster and bring something no one wants to be stuck with? We have an assortment of gift ideas sure to help you stand out. Have the best (or worst) gift at your next White Elephant party with any of our suggestions. Tap or click for 5 last-minute gift ideas.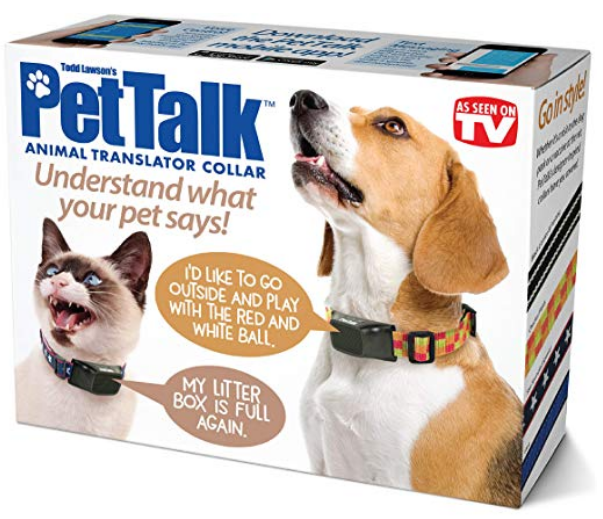 If there are going to be a few pet owners at your White Elephant party, they might be interested in a collar that claims to translate what their pets are saying to them. In reality, if you give them this gift as it comes from Amazon, you're giving them an empty box.
These boxes are meant to trick people into believing they got a bad gift. Simply put the real present inside! How fun will it be to watch the person stuck with it, only for them to discover you've hidden something great inside!?
If your friends don't like Jeff Goldblum, are they really your friends?
Truly, if the entire group isn't swapping presents just to make sure they get to proudly hang Mr. Goldblum in their bathroom, we don't know if this White Elephant party is any fun at all.
3. A literal white elephant (mug)
There are a few ways you can play this one. You could say you thought the point of a White Elephant exchange was to exchange only white elephants, or you could play dumb and say you just thought it was a cute mug, while secretly enjoying the groans of realization when people see what you've done.
Another option? Outright cackle at your bad joke. It's really up to you and what you feel in the moment.
4. A nostalgic t-shirt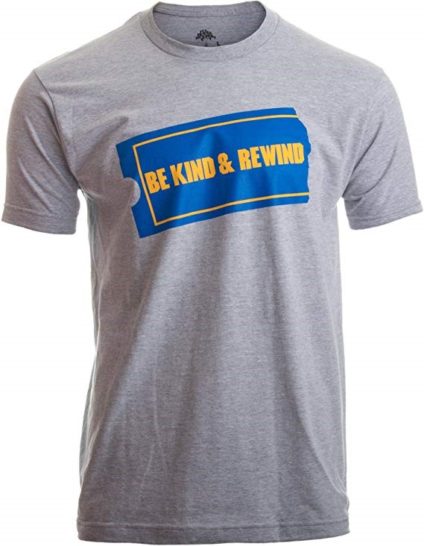 Blockbuster nostalgia may be specific to a particular age group, but if you're in it, this shirt can be a nice reminder of the days when you had to drive somewhere to pick out a movie, getting candy at the register and remembering to "be kind and rewind."
You could also pretend you've had the shirt all this time, and you've been waiting for the right moment to pull it out.
If you want to stir up some confused giggles, these cat, tiger and leopard feet 3D printed socks should get people going. Good for the extreme cat lovers at the party, and maybe kids, who would like to BE their feline friends, as well as take care of them.
Or they could just make people laugh without costing you much.
Apparently, not only can you get a hot dog toaster, a device which cooks two hot dogs and toasts buns for them at the same time, you can get one with Coca-Cola branding on it.
Since it works with sausages, bratwurst, and veggie links as well as hot dogs, this could be a popular gift. Party attendees with kids might particularly like it, as it's safe for kids to use, and it's under $20. You can't do much better for this kind of gift exchange.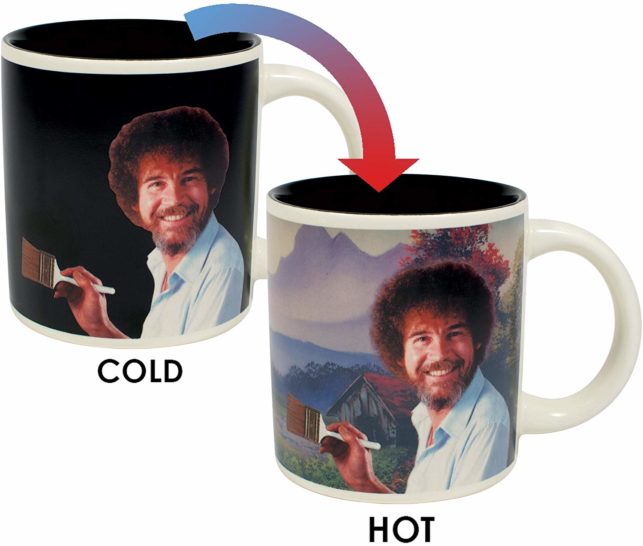 The quintessential novelty gift is the heat-changing mug. Appeal to the artists at your White Elephant (or the lovers of old, relaxing PBS shows) with this Bob Ross heat changing mug.
When a hot beverage is poured into it, a Bob Ross painting appears behind the always-smiling bro with a fro. Maybe only real Bob Ross fans will appreciate this one, but aren't we all fans of him in one way or another? This is really a safe bet for your party.
Fanny packs were definitely never cool. But their lack of coolness, and the fact that they were popular for a very specific amount of time, has made them ironically cool.
So bring one to your gift exchange, and make sure it's one that's transparent with a rainbow sheen.  Will it be hideous? Yes. But hideous in a way people can like ironically. And hey, the Lisa Frank fans will be so happy that you brought it.
Notebooks are a useful gift to receive, so they can do well at White Elephants. Notebooks with funny sayings on the cover add an extra layer of desirability. For the office clowns, or your office White Elephant, try getting this "Things I Want to Say at Work but Can't" notebook.
It'll let the notebook's owner and coworkers chortle while still serving as a convenient item for to-do lists and project management.
It's the right time of year for gingerbread men, and who says they should only ever be standing up straight? Spice up someone's holiday baking by putting this "Ninjabread" gingerbread cookie kit in the White Elephant exchange.
The kit comes with cookie cutters that shape dough into different fighting poses, plus royal icing mix, piping bags and candy pieces for decorating your little warriors. You may need to have bakers at the party for this to be appreciated, but they'll see the brilliance and swap for it if someone oven-phobic gets it first.
This one is much more of a gag gift, but no judgment to anyone who would absolutely use it. This French fry holder fits into a car's cup holder, allowing a driver or passenger to eat fries on the go.
This gift is perfect for those who love fast food drive-thrus and can't wait to get home before digging in. It can also serve as a funny gift for anyone stuck with health-conscious friends. It can hold carrots too!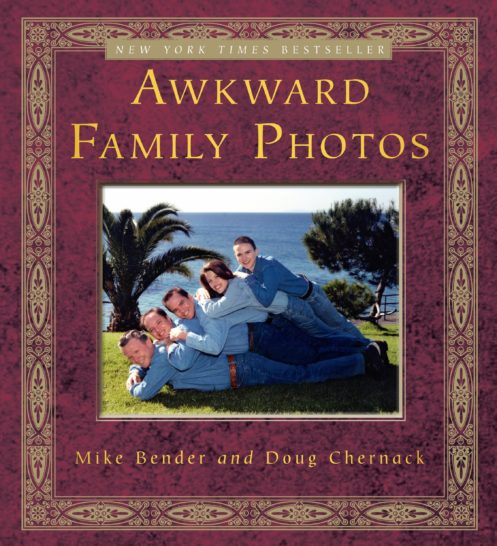 This is a gift for the White Elephant with many readers who have good senses of humor. The "Awkward Family Photos" book showcases hilariously bad family photos with stories of how these terrible pictures came to be.
It could be a funny bathroom or coffee table book, a fun item to keep on a shelf and, say, use to capture all of your own family's photos. It's certainly fun for those who can enjoy the joke.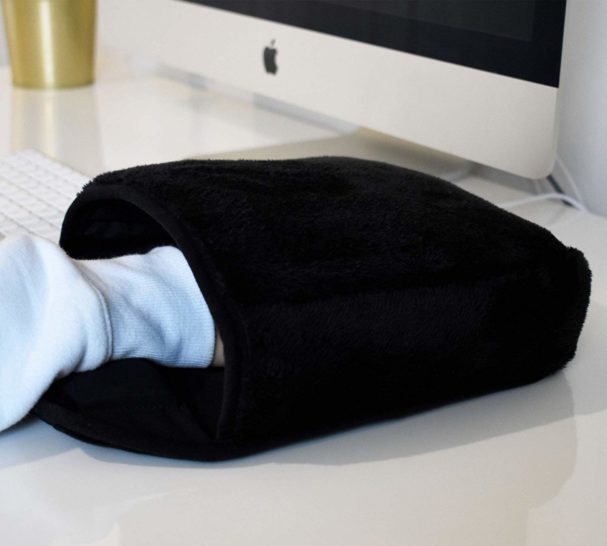 Know anyone who is always cold? The USB heated mouse pad might be for them, or could be a way to good-naturedly rib them for their frosty fingers.
If nothing else, it looks pretty dumb and only keeps one hand warm, so it could be a fun gag gift. Or it could be what everyone helps swap to the person who genuinely needs it, and they'll be forever grateful for the White Elephant where they got it. Either way, it's a great buy.
OK, this one will be exclusively for the "Game of Thrones" fans at the White Elephant. And you all may have to keep the joke to yourselves in order to avoid spoiling plot points for those who haven't watched the show yet (what are they waiting for?!).
People could potentially swap aggressively for this one — or someone very confused could end up with it. Either way, you'll get to laugh!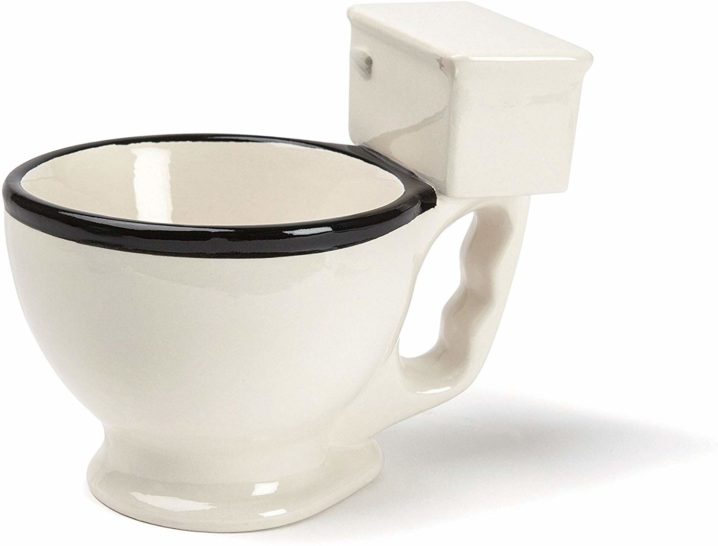 Yes, another mug, but if this one isn't a great gag gift, great gag gifts don't exist. It's a mug shaped like a toilet. You drink from the bowl. It's completely hilarious, and if you don't think so, we hope someone else at the White Elephant brings one and you get stuck with it!
Maybe its presence in your life will make you less of a party-pooper (pun intended). We can only hope!
By clicking our links, you're supporting our research, as we may earn a very small commission. Recommendations are not part of any business incentives.