Many people don't know that you can use pictures instead of words to search eBay's catalog of 1.1 billion items spanning the new and truly unique. Enabled by artificial intelligence and machine learning, these innovative ways to shop will allow people to quickly find the things they love, making the entire internet shoppable on their mobile device.
With Image Search, shoppers can take a photo or use an existing photo from their camera roll of an item they want to purchase and enter it into the Search bar. eBay will then surface listings that are a close match or visually similar so users can purchase.
With Find It On eBay, shoppers on any social platform - such as Pinterest or simply browsing their favorite blog or website - can simply "Share" the URL with eBay and the eBay mobile app will surface listings of the product.
With Image Search, you can take a photo of something you want to buy—or use an existing photo from your camera roll—and put it into the eBay Search bar on its apps. Then, eBay will show you listings that match the item you are looking for.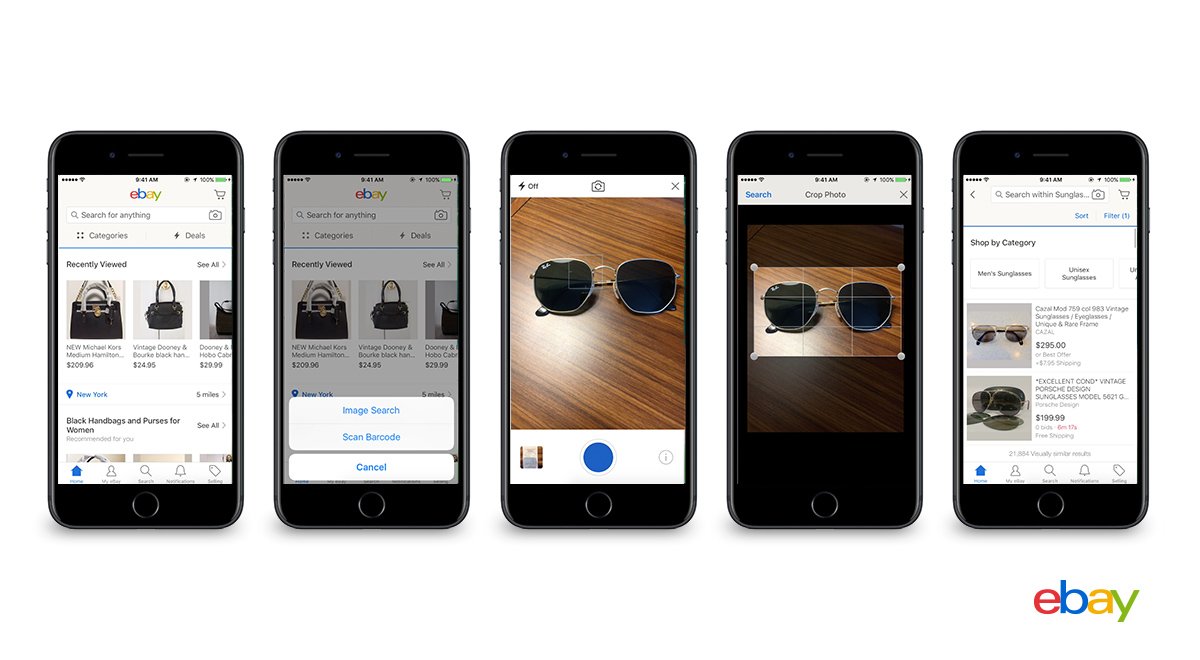 So, the next time you come across something you love when you are browsing online, snap a picture and find it on eBay.
Apps Links