Have you been shopping online more since the start of the pandemic? You're not alone — millions of Americans are relying on services like Amazon to get essential supplies and gifts every day.
And with the holiday season approaching, there are even more reasons to order from Amazon. Between seasonal deals and fast shipping, it's the best way to shop without leaving your couch. Tap or click here to see more hidden benefits of your Prime membership.
Amazon has introduced so many new options and services to track your deliveries that it can be hard to keep track of them all. This guide will show you the best ways to keep tabs on your orders, as well as protect them from porch pirates and bad weather.
1. Set up text alerts and stay in the know
You can get text updates on the status of your Amazon orders so you can see exactly when your packages are shipped or out for delivery. To set it up:
Visit your Amazon account page and log in with your username and password.
Under the Communication and content section, click Shipment Updates via Text. Choose the status updates you want to be alerted about.
There is a caveat here: You'll only get shipment updates and text alerts for orders shipped and fulfilled by Amazon. You won't get text alerts for purchases from third-party sellers.
2. Get delivery photos so you know where your package is
Did you know Amazon is taking photos of your house? Don't worry, it's not for creepy reasons. It's all part of AMZL Photo on Delivery — a service where Amazon photographs unattended packages so you can find them easier.
If Amazon delivers a package when you aren't home, the delivery-person will sometimes photograph its location.
If you get emails when your packages are delivered, the photo will be included. To see delivery photos from your desktop, hover your mouse over Account & Lists and click Orders. If you click on Track Package next to an order, you'll see if an image was taken. On the mobile app, tap the three-line icon in the menu at the bottom of your screen followed by Your Orders. Tap an order to track it.
Not every order will include a photo — and if you live in a house or apartment with a secure mailbox or mailroom, you might not get any photos at all. They're taken at the discretion of the delivery person.
Of course, if you don't like Amazon photographing the outside of your home, you can always opt-out. Contact Amazon customer support at 1 (888) 280-4331 and request that AMZL Photo on Delivery disabled for your account.
3. Want to keep your packages safe? Try Amazon Key
If you're concerned about packages getting stolen, Amazon has plenty of security options to give you peace of mind. One of the most popular is Amazon Key, which allows delivery drivers to drop off packages inside your gate, garage or home.
It works through smart locks and smart garage door openers that you install. Amazon gives your delivery-person access via a wireless key. In-house delivery isn't available right now because of the pandemic, but you can still take advantage of in-garage delivery.
To use in-garage delivery, you'll need two things: A garage-door opener compatible with the myQ app and a Prime membership.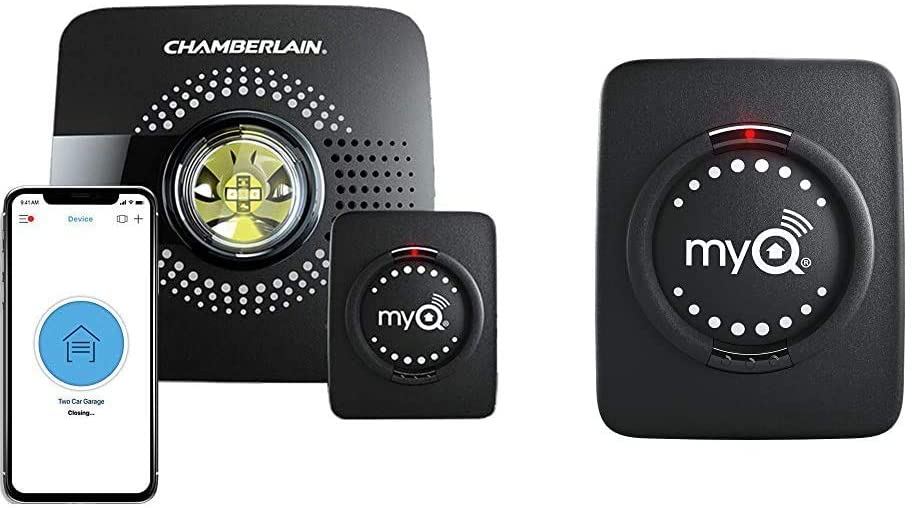 This smart garage door opener hub from Chamberlain can be used to upgrade any garage door opener made after 1993 that has standard safety sensors.
You can also purchase an optional upgrade that includes a Key-supported Cloud Cam to monitor your deliveries for extra security.
Now that you've got the equipment you need, here's how to set it up:
Download and log into the Key app for iOS or Android with your Amazon.com credentials.
You should see a screen that says Let's get started. On this screen, select Set up a Residence.
Follow the on-screen instructions. You'll see a screen for linking your myQ account and a list of all garage door openers associated with your myQ account. If you haven't set up your garage door opener in the myQ app, open the app and follow the on-screen instructions.
After following the instructions and activating your device, you can enable in-garage delivery. You'll see in-garage delivery ship options at checkout on Amazon when you ship to the address enabled in the Key app.
4. Not keen on Key? Try Amazon Locker instead
If you're not fond of letting a delivery person into your garage, there's another secure option you can use to receive and return your orders: Amazon Locker.
These automated lockers are located in 900 cities and towns across the U.S. To use an Amazon Locker for your order, click your delivery address and choose a nearby Amazon Locker during checkout.
Your package will be kept there securely until you pick it up. There's no charge to use the service, though keep in mind you only have three days to pick up your delivery. If you miss the deadline, your order is sent back to Amazon for a refund.
You can also use some lockers for returns and exchanges. If that's available in your area, you'll see a nearby locker as a drop-off option when you initiate a return.
5. Not home to pick up your orders?
Porch pirates are a real problem. The last thing you need is someone running up to swipe your package before you get to it. Plus, unpredictable weather can leave your deliveries soaked. If you'll be away from your house or are worried about thieves, secure delivery boxes are your best option.
This weatherproof package delivery box from DoorBox is an easy-to-install solution that will protect your packages from the elements. It includes a secure passcode lock that will prevent packages from being stolen. You can share your lock combination with USPS, Amazon, UPS and FedEx using your online profiles so they can unlock the box.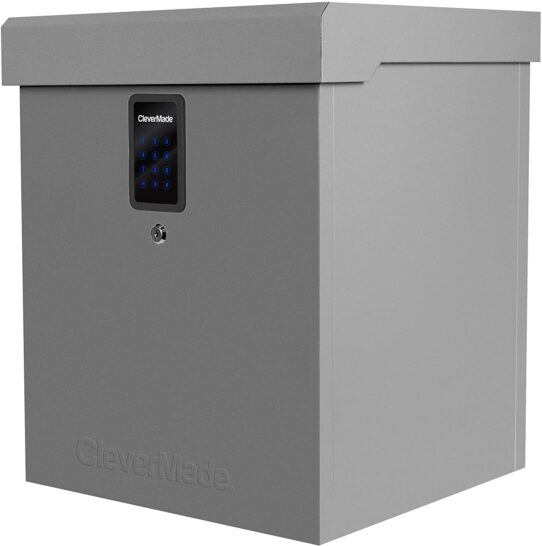 If you're looking for a heavier-duty option, this CleverMade delivery box is constructed of metal and includes a digital keypad. Just like with the box above, register your combination using your online profiles for USPS, Amazon, UPS and FedEx.
If you pick up one of these mailboxes, you'll want to give Amazon your unlock code so they can use it. Here's how you can add a mailbox code to your Amazon account:
Visit Amazon's Manage Address Book page to add a code to your address.
Find the address you want to update and click Edit.
Enter the access code in the field Security Access Code. This information will be saved and applied to future orders.
Bonus: Are your packages being stolen? SimpliSafe can help you find out
Even if you have a secure delivery box, thieves to break in and steal your orders. To catch porch pirates in the act, a smart home security system with a wireless camera is the way to go.
Our sponsor SimpliSafe lets you access your home camera right on your mobile device anytime, anywhere. With SimpliSafe, you get a push or text alert whenever your system detects activity — whether it's outside your door or inside your house.
With your SimpliSafe camera setup, you'll know exactly when deliveries arrive, what time your kids returned home from school and even what the dog is up to. It's a great way to ensure that your packages (and home) are safe as can be.
Protect your home with the security system that protects Kim's family, SimpliSafe. Visit SimpliSafeKim.com to get started with a free HD security camera.
In the next few months, you'll be getting a lot more packages in the mail. Take the time to protect them, and your holiday season will be free of gift mishaps — unless, of course, you buy the wrong items!
Tap or click here to see 5 Amazon shopping secrets you can use every time.
We may receive a commission when you buy through our links, but our reporting and recommendations are always independent and objective.