High-quality tech doesn't have to break the bank. In fact, you can grab some awesome holiday gifts for low prices! No matter your budget, we've got a list of great gifts you can find on Amazon. Tap or click here for 27 gifts that are all under $20.
If you've got a bit more money to spend, you'll love the tech goodies in the list we've found for you today. Do you know any artists, gym rats, chefs or troubled sleepers? We've got the gift for you.
From classic games to retro cameras, you'll find a steal for anyone you know. Tons of them are on sale, too. Keep reading to check them out.
Give the gift of better sleep. The Philips SmartSleep Sleep and Wake-Up Light simulates the sunrise or sunset, making a huge difference in the dead of winter.  It's totally customizable, with 25 brightness settings. It can also display the time and connect with your phone. That means you can stream music or radio shows. It's everything you'd want in an alarm clock.
Promising review: "Bought this after reading a Runner's World article about it – LOVE IT! I struggle to fall asleep at night and wake up every morning. I dread the alarm, hit snooze constantly, and always seem to be running late. This alarm is totally customizable and wakes me up when I need to be up, helps me fall asleep at night, and has a unique attractive appearance on my night stand. Best money spent on any sleep-related device!"
The Fujifilm Instax Mini 90 Neo Classic looks like an old-school film camera and is a little smarter than the Polaroid camera you used back in the day. It detects brightness and adjusts the flash and shutter speed and even has a macro lens for close photography. You can get it for under $120.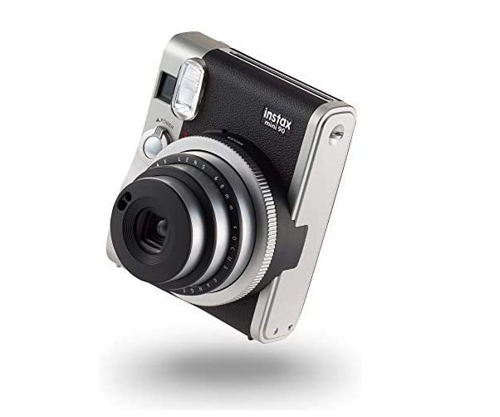 Promising review: "Love the design and the quality. Extremely high quality. I've had it now for 2 years and its still as good as when I took it out the box. Would recommend to anyone and also a great gift idea. I've had great memories with it and will continue to make great memories as well."
Smart light bulbs are, for our money, the most magical smart home product around. You can play with different colors, dim lights you couldn't before and control it all with your voice. Give this to someone who wants to dip their toe into the smart home world. The Philips Hue Starter Kit comes with four bulbs and a hub that works with Amazon Alexa, Apple Home or Google Assistant.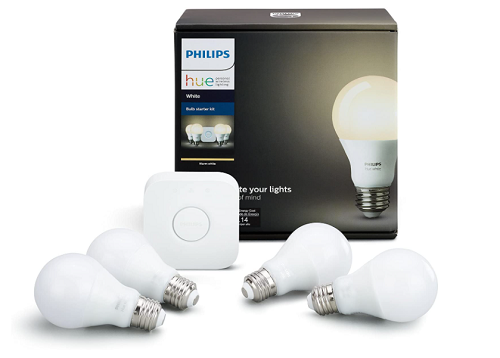 Promising review: "This was easy to set up. The hub can control up to 50 Philips light bulbs. Each can be programmed with different scenes, on / off times, randomization, and brightness levels. A few hours after opening the box and playing with this, I had ordered 4 more sets for friends and family members. They all love these, too. And, I ordered some color bulbs as well."
3D printers don't cost an arm and a leg anymore. Get it for your supersmart grandkids or a tinkerer who wants to pick up a cool new hobby. The Creality Ender 3 3D Printer is right around $200. It's everything you'd want in a 3D printer. It comes semi-assembled, so it won't take forever to put together, it heats up quickly, it's precise, it can even resume printing if the power goes out.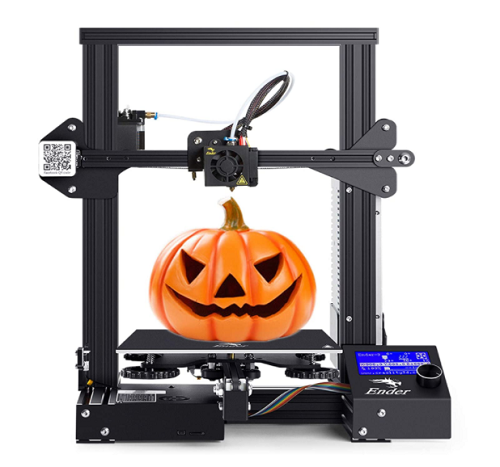 Promising review: "The Creality Ender 3 Pro is an affordable Low-Budget Pro 3D printer. It's an excellent and affordable tool for makers, hobbyists, tinkerers, on some degree even for educated beginners. And if you are willing to spend some time and give the printer some tender loving care, the Ender 3 Pro is capable of delivering astonishing quality prints that puts pricier printers to shame."
PlayStations, Xbox, Switch are on everyone's list but you can throw it back with the MJKJ handheld Retro Game Console. It comes loaded with 2,500 games — all the classics. Ideal for someone who grew up playing on a Nintendo, Sega, original Playstation or Dreamcast. It comes with a 3.5-inch screen, 8-hour battery life and fast charges with a USB cable.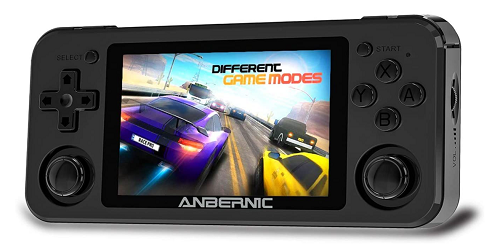 Promising review: "I did a bunch of research on retro gaming systems. After reviewing reviews from multiple sources, I finally decided on this as the winner. And boy am I happy with it. Everything works flawlessly. Having a bunch of games preloaded on it was a huge plus. I did not have to look on the Internet for them. I probably have around 10 hours on it so far without any complaints. If you are on the fence, jut go for it."
The Click and Grow smart garden is gardening for those of us who can't keep plants alive. You drop in the included plants, like cilantro, thyme, lavender or strawberries, fill the water reservoir and plug it in. Done. It waters itself and all you have to do is harvest your bounty.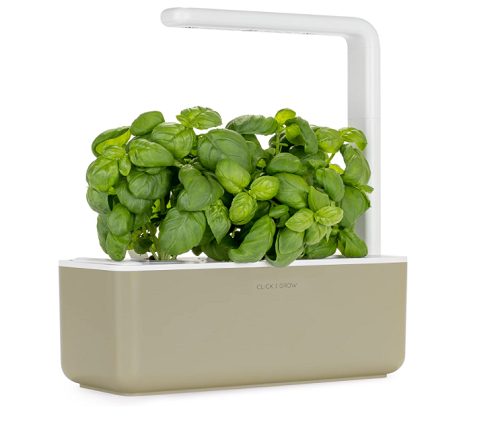 Promising review: "9 days in, and it's working exactly as expected! The included basil pods germinated within a couple of days, and they're all looking healthy and well on their way to becoming big lush plants."
Apple AirPods Pro has never been cheaper. These are great for anyone with an iPhone, iPad or Mac and I love the pro features. The noise cancellation, spatial audio and replaceable ear tips make AirPods Pro worth the extra cost. You can catch them for just under $200 and they could even go lower than that.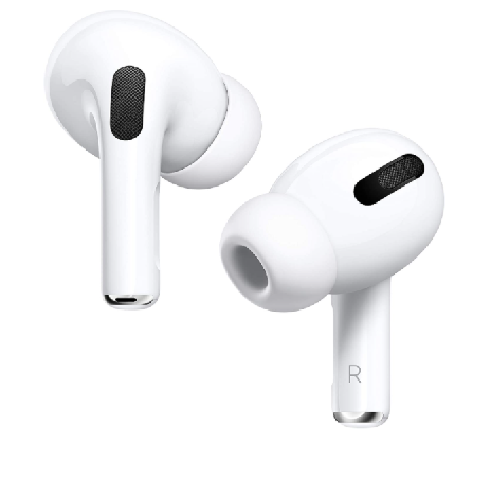 Promising review: "Wow! I never liked the original air pods. They always fell off. I'm so glad Apple came out with these and that I waited to splurge on headphones. The sound is beautiful, the fit is perfect. I literally just got these out the box and I fell in love!"
8. Know an office worker who likes to exercise? They can do both at once with the Cubii Jr. Under Desk Elliptical Machine
You have to be careful when gifting workout equipment. Just think back to that Peloton commercial controversy last year. But if it is something on their wish list, check out the Cubii Jr. under-desk elliptical. As its slogan goes, "get fit while you sit," and it's true. Just put the compact elliptical under your home office desk or in front of the couch while you watch TV and pedal away. You won't even hear it. The Cubii Jr. is regularly $250 but it has been dipping below the $200 mark.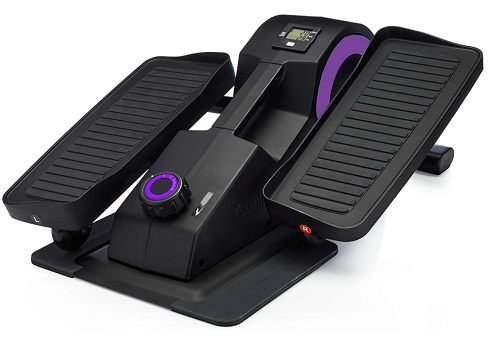 Promising review: "I have had this for about a month and it works and functions really well. I use it several hours a day when I am sitting in my desk. It is a great way to exercise. I never miss an exercise because I don't have to go out of my way."
If someone you love wants a TV upgrade, you can find many great deals like the Insignia 43" 4K Fire TV Edition. Not only is it 4K, but it's got Amazon Fire TV installed so you can stream your favorites on Netflix, Hulu and the rest, which now also includes HBO Max. It also comes with a voice remote with Alexa built right in. Right now, it's under $200.
Promising review: "Beautiful vivid colors, very easy to set up.. blew me away. I had it set up in minutes and I'm not good at setting up electronics. The sound is really smooth and well blended. I can't explain this sound but it's far superior to my Samsung in the living room, shocking! What a great product and for the price, not sure you can beat it."
Since seemingly everyone already has an Instant Pot, get them something they don't have — like the Instant Vortex Pro Air Fryer Oven 9 in 1. Yeah, it's an air fryer, but it also bakes, reheats, roasts, toasts, dehydrates and has a spinning rotisserie. Get one for under $140.
Promising review: "I was looking for something to cook my fish in a more healthy way and this worked perfectly. Can't wait to try out other foods. Very easy to clean even after letting the racks and trays sit overnight."
Bluetooth speakers aren't just about convenience anymore. Now many of them have amazing sound, like the JBL Charge 4 Bluetooth Speaker. Charge 4 is portable, comes in many colors to choose from and can play music for up to 20 hours on a charge. It's also waterproof because it'll eventually be pool season again and you can connect up to two phones or tablets at the same time. This is around $120 right now.
Promising review: "The JBP Charge 4 is fantastic. It has a good, solid, durable feeling in the hand and the sound quality is great. The volume is fantastic. On my bike I run it at like 4 out of 10 and it's blasting."
Digital picture frames have become so easy to use, and that's important if you plan to get one for relatives who aren't the most tech-savvy. Take the 10-inch Nixplay Smart Digital Picture Frame. Sure, you can still use your computer or email to add photos, but it's easier to share a private network with loved ones who can add photos from anywhere using a phone app. Just think how nice that is if you haven't seen them in months. It's usually around $180, but you can catch it on sale this time of year.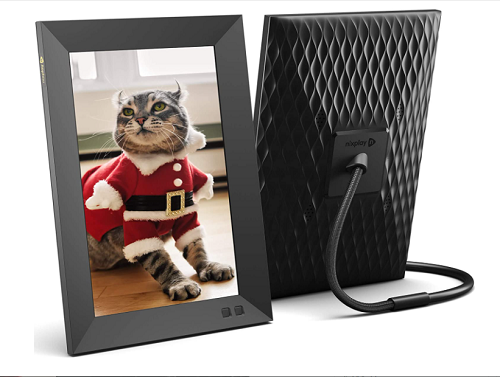 Promising review: "I really like this frame. The resolution is great. It also makes it very easy to quickly share photos from my phone that I have locally or in an account. I was also able to share this with my wife so she can do the same. I really think I will be getting these for Christmas gifts this year."
We may receive a commission when you buy through our links, but our reporting and recommendations are always independent and objective.