You may think phone cases only exist to provide glitz and glamor. Sure, they're a great way to show off your personal style — but they're also an essential piece of protection. After all, phones can be easily damaged, so you need to put some protection in place. 
There are also risks of hacking you've got to prepare for. Because of that, you need to protect your phone's internal hardware. Tap or click here for signs that your phone is infected with a virus.
However, you've also got to look out for your phone's outer hardware. Imagine you drop your phone: That can damage the phone's components or connectors. Then, the battery drains in the blink of an eye and your phone starts overheating. 
That's only the tip of the iceberg!
Sure, some great technology comes with all phones: If it senses a sudden drop, your phone will automatically lock things down. Unfortunately, it's not foolproof. Even if you protect your touch screen with protective glass, one wrong fall and you'll see a spiderweb of cracks.
Tap or click here for three hacks to keep your phone screen from cracking. Long story short: a phone case can literally make or break your phone. But not just any case will work — what you want is a case that balances cushion, durability and weight to the point where it's comfortable to use daily.
That's why we've put together a list of the best phone cases for you. Do you trip and fall easily? We've got you covered. No matter what type of lifestyle you have, we've got the best fit for your needs.
1. If you're clumsy, you'll love the OtterBox Defender case for iPhone or Android
You're getting multi-layer defense with this gadget. This screen cover has a solid inner shell and a soft outer cover. If you drop your device, this OtterBox Defender case has got you covered.
You'll also find a belt-clip holster that doubles as a kickstand for hands-free video watching. That means if you want to set it up while you watch YouTube videos, you're good to go! Get the OtterBox Defender case and you'll be enjoying popcorn while watching videos in no time.
You'll also find a great port system that keeps out dust and debris. Whether you want it in black, mint green, dark blue or even pink, this phone cover is sure to please.
2. Need to put your things in order? Try out the Vena case for your iPhone or Samsung 
Organized types will like a phone case that also holds a driver's license, a few credit cards and dollars. I like the Vena case for your iPhone or Samsung because it has a hidden card slot, a kickstand and military-grade drop protection.
It comes with 11 wallet cases. Need your bank card? Your driver's license? Now they're all in one nifty space. Plus, the Vena vCommute Wallet Case had a foldable leather flap on the back of the case that doubles at a kickstand.
It's also compatible with magnetic car mounts, so if you need Google Maps up, you don't have to fumble with your phone: Just quickly glance at the map so you can keep your eyes on the road. You're getting a great, safe phone case for just $30.
RELATED: If you've had your phone longer than 3 months, it needs this deep clean
3. Athletes: You need the durable LifeProof case for iPhone or Samsung
Water, dirt, snow and the elements don't play nicely with your phone. Resist the temptation to purchase a cheap waterproof case. LifeProof is the one you want for your iPhone or Samsung.
Since 2015, it's the top-selling waterproof case in the U.S. You're getting a built-in screen cover, an anti-reflective lens cover, plus built-in protection against water, dirt, snow and drops.
The case's Amazon description speaks for itself: "Always up for anything, anytime, anywhere. Mud-kicking moto on Monday. Whitewater kayaking on Wednesday. Free-climbing on Friday. Super-soaked adventures Saturday to Sunday."
Basically, no matter what life throws your way, your phone is safe with a LifeProof case.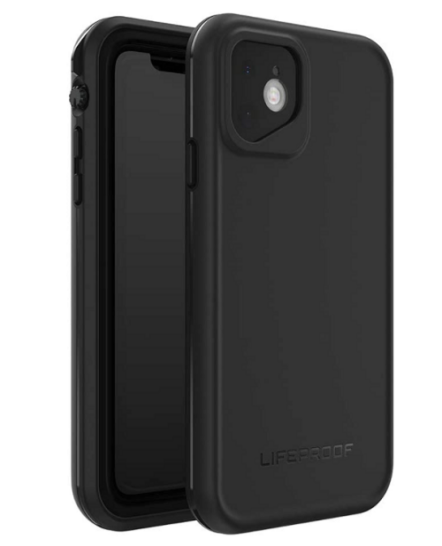 4. Minimalists will appreciate the sleek TORRAS design for iPhone or Samsung
For the minimalist who appreciates the sleek look of the phone's design and doesn't want to cover it, TORRAS thin slim fit cases check all the boxes.  
If you hate a bulky phone case, you'll love this slim, stylish case. Its soft bumper gives you a comfortable grip whether you're working or jogging. You're getting drop protection plus a clear, anti-yellowing and anti-scratch design.
5. Sick of plugging in your phone? Try a case with a built-in battery
For extra juice on the go, get a Mophie case with a built-in battery to get you through a long day. It also has a tough polycarbonate exterior.
Here's what we love about this case: It extends your Android or iPhone's life while maintaining full access to its ports. Plus, you can wirelessly charge the juice pack, independent of the phone. How cool is that? You'll love the compact design and high-impact protection of this case.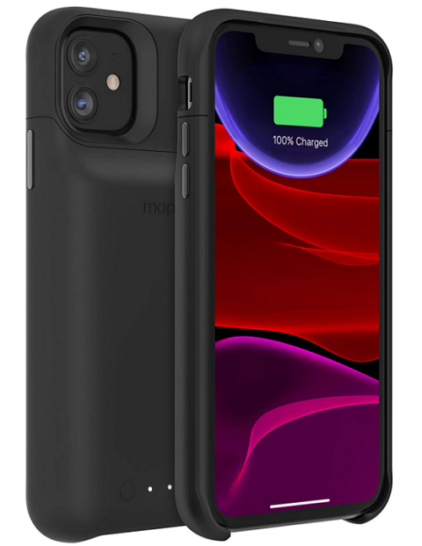 Don't forget to protect the screen, too!
Sure, phone cases are critical for protecting your phone's internal hardware. But what about the screen itself?
Perhaps you know that sinking feeling when you drop your phone, and the glass cracked. For about $15, you can get a tempered glass screen protector that doesn't leave annoying bubbles. It will protect your phone from scratches, too.  
When shopping, make sure that the specs and dimensions for the screen protector you're considering will line up with your phone, as each phone has a slightly different display. Here are a couple of great options from ESR for iPhone and Samsung Galaxy Note 9 devices.
Now, let's leave you with a tech-savvy trick: All our phones are loaded with photos. Tap or click for a simple but effective way to find the one you're looking for in a snap.
We may receive a commission when you buy through our links, but our reporting and recommendations are always independent and objective.