Prime Day is coming next week — and deals are already starting to trickle in. For those of you ready to shop 'til you drop, Amazon is offering discounts on electronics and accessories from some of the biggest manufacturers in the world.
Want to jump right in? Check out our top picks for deals that you can take advantage of right now. Tap or click here to see some of our favorite early Prime Day tech deals.
But it's not just tech and gadgets going for cheap on Prime Day. Nearly every part of Amazon's online store will feature hot deals you can't find anywhere else. If you want to know when the savings are coming, these insider tips will help you beat the digital crowds.
1. Ask Alexa for the latest deals
Alexa and the Echo are owned by Amazon, which means your voice assistant can actually help you save on Prime Day. To hear the latest exclusive deals, just ask "Alexa, what are your deals?" You'll hear a list of up-to-date price drops and offers — and you can even ask Alexa to buy them for you right on the spot.
Some of the offers Alexa will share with you can only be accessed through an Echo device or the Alexa app. Otherwise, you won't be able to find them on the main Amazon site. Good things do come to those who ask.
2. Download the app and start saving
Shoppers who download Amazon's smartphone app will get access to sneak peeks at Prime Day deals before they go live on the rest of the site, as well as sale alerts that help you stay in-the-know.
To see the deals, tap the three-line icon on the bottom right corner and tap Programs & Features. Then, tap Today's Deals and choose Upcoming. If you tap Watch this deal, you'll receive a notification when the price drops.
To get notified when the deals start, check that you have your app notifications enabled. Just tap the app's three-line icon in the upper left corner, then tap Settings followed by Notifications. On the next page, enable Personalized Notifications.
If there is a specific item you want and don't see it in upcoming sales, you can create a wish list and Amazon will notify you if it ends up as part of a new Prime Day deal. Just tap Add to list on the item's page, which you can find below the "Add gift options" checkbox on desktop and mobile.
The app also lets you see upcoming Lightning Deals before they go live. You can find Lightning Deals under the Programs & Features menu. Select Join Waitlist on a Lightning Deal to claim a spot — and once the deal is live, you'll see an alert when you're next in line.
Fair warning: When you get the alert, you'll have 15 minutes to make the purchase. Otherwise, it'll delete from your cart.
3. Spend $10, get $10
Amazon is also showing support for small businesses with its Spend $10, get $10 program. Prime Members who buy from select small businesses will get $10 worth of credit to use for Prime Day. Just take a look at the list here and see if anything catches your eye.
But it's not just online shops that give you the bonus. You can also qualify for the $10 credit by shopping at brick-and-mortar Amazon stores and Whole Foods markets. This promotion applies to Prime members only.
Tap or click here to see how to get more out of your Prime membership.
4. Try out the Amazon Assistant extension and these other money-savers
The Amazon Assistant browser extension can help you compare products and prices while you search on Amazon, and will notify you when deals go live. You'll also get access to all of your wish-lists right in your browser window.
Just keep in mind that the Amazon Assistant does use your browsing activity for targeted recommendations. If you're not comfortable sharing this information with Amazon, you may want to search for deals manually.
Tap or click here to install the Amazon Assistant for Chrome, Firefox, Edge or Safari.
Amazon Assistant isn't the only money-saving add on you can use for Prime Day. Here are a few others that can help you snag deals before they're gone:
Bonus: Check out these killer deals available right now
As we mentioned above, you can snap up some early Prime Day deals right now on tech, apparel and other essential goods. Here are a few of our favorites:
Toshiba is one of the biggest names in TVs, and its products are built to last without costing an arm and a leg.
And now, you can pick up this stellar 43-inch 1080p Fire TV Edition smart TV for less than $300. That's a big savings compared to retailers like Best Buy.
If you're looking for something a bit bigger, you can save on this 50-inch Insignia 4K Fire TV edition set.
This TV runs all your favorite streaming services in crystal-clear 4K, and you'll also get the Alexa voice remote as an added bonus.
And if you're wanting something handier, Amazon is cutting a serious deal on this Echo Show bundle. The Echo Show is Amazon's hybrid smart home hub and video-chat device, so you can use it to make calls and control all your IoT gadgets.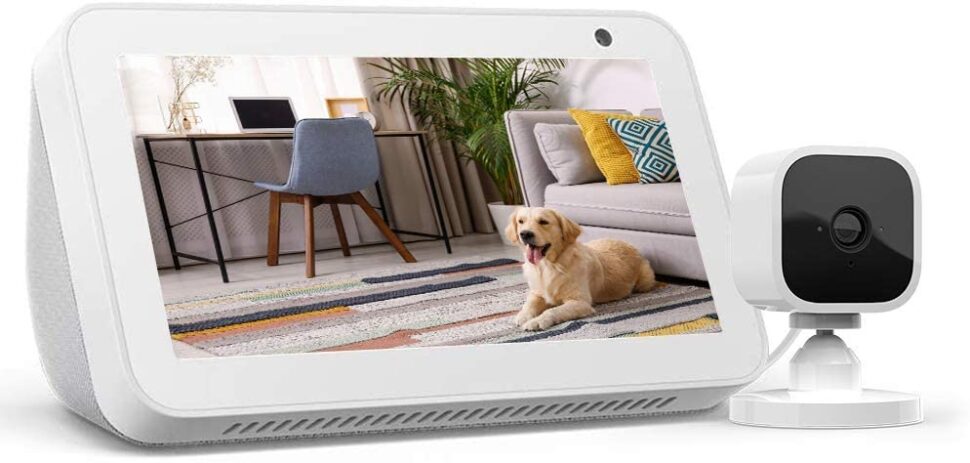 What's more, it also responds to voice commands with Alexa and can play videos and music on demand. This bundle includes the Blink Mini security camera as well — which makes it a great starter-pack if you don't have any smart home gadgets just yet.
Apple just refreshed its 8th-generation iPad lineup with improved A12 Bionic chips. This helps it handle complex tasks like handwriting recognition, which comes built right into the latest version of iPadOS.
And now, you can get this new powerhouse of an iPad for less than $400. That's big savings on a device that will last you for several years. Add in a wireless keyboard and mouse and you've got a machine that can replace your old PC.
AirPods were once so scarce that pre-orders wouldn't ship for months. But now, you can pick and choose from several different models to find the perfect one that fits your budget.
Apple AirPods with Wired Charging Case has the same high-tech features as original AirPods including device switching. The only difference is the charging case has to plug into a lightning connector just like your phone. Still, it's a small price to pay for big savings on this awesome pair of headphones.
Original AirPods sold out in minutes when they first hit the scene. Now, they're easier to buy than ever. Right out of the box, you'll get a brilliant pair of wireless headphones with an easy one-touch setup, device switching and always-on Siri. You can also charge your AirPods with any Qi-compatible wireless charger.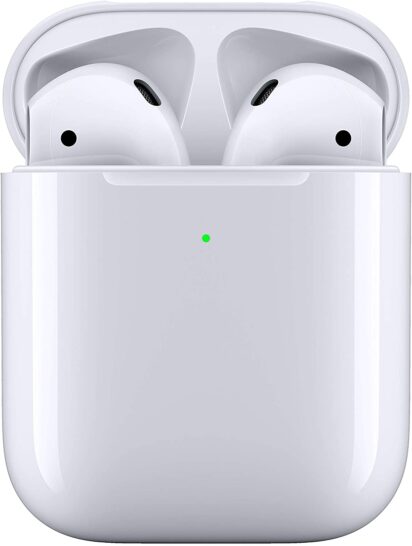 Even better, you can now get them for less than retail price as an early Prime Day deal. Don't you wish you could tell your past-self it would be this cheap and easy to get AirPods?
If you need better sound and a more comfortable fit, you can't go wrong with the AirPods Pro. Just like original AirPods, these headphones feature the same easy setup and wireless charging along with improved audio and more comfortable earbuds.
But that's not all. AirPods Pro also features advanced noise cancellation and waterproofing. It's literally music to your ears!
Amazon Prime Day officially kicks off at midnight EST on Oct. 13, and runs through the end of Oct.14. The deals won't last, so make sure to set those alerts before it's too late.
Tap or click here to see everything we know about Prime Day 2020.
By clicking our links, you're supporting our research. As an Amazon Associate, we earn a small commission from qualifying purchases. Recommendations are not part of any business incentives.
We may receive a commission when you buy through our links, but our reporting and recommendations are always independent and objective.