Charging your phone shouldn't be a hassle, but now it goes way beyond simply plugging it in. It's not even just the differences with wireless charging.
It's about product specs on USB or USB-C cables and adapters, Lightning connectors, charging pads, watts and amps, compatibility issues and how fast you can refuel your phone. Why can't it be simple?
In a sea of charging options, one little adapter promises to charge your phone fast. But is it worth spending the extra money when you already have those little charging blocks all over the house?
Tiny and powerful
Last fall, Anker added another product to its long line of mobile accessories: The Anker Nano PowerPoint III fast-charging wall adapter. At about an inch, no matter which way you measure it, it looks pretty close to what used to come with new iPhones — but it's what's on the inside that counts.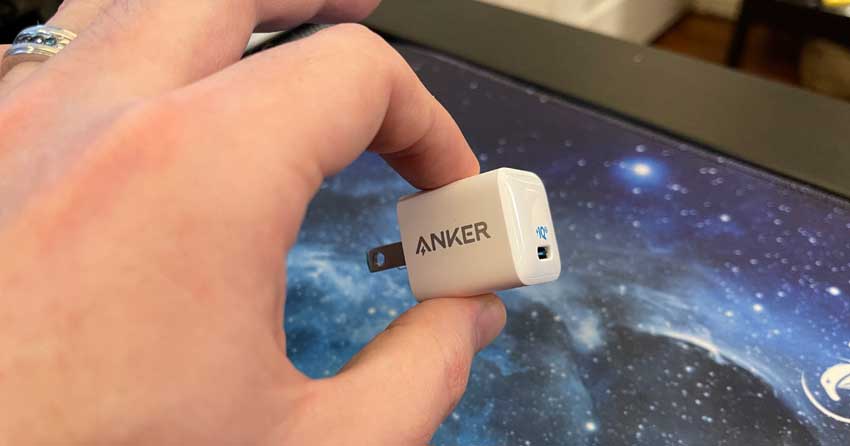 Any of those old white wall adapters that came with your old iPhone (prior to the 11) is a 5-watt USB-A charger. On average, that'll charge your phone about 20% in 30 minutes — meaning about 2.5 hours for a full charge if it's dead. You'll get a little more speed with 7.5 and 10-watt chargers, but it won't shave on much time.
The Anker Nano is a 20-watt USB-C adapter that promises to charge your phone 50% in roughly 30 minutes. That's a considerable bump, but you have to consider a couple of factors.
For one, you need a fairly modern smartphone that's compatible with fast charging, like the iPhone 8 and up, along with most Androids from Samsung, Google and more. Otherwise, it'll charge just as slowly with the Anker Nano as it does with anything else. The other consideration is the price.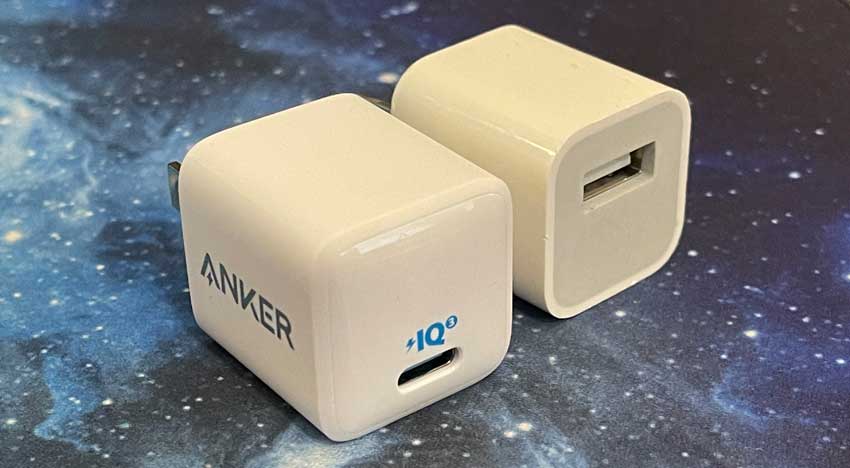 Is the Anker Nano worth it?
For the $16.99 price, yes, this Anker 20-watt fast charger is absolutely worth it. That's even more true when you consider that many newer smartphones no longer ship with an adapter anyway, including the latest iPhones and Samsung Galaxy options.
I have the iPhone 12 Pro Max and the Nano did what it promised, charging my phone from 53% to nearly full in less than 30 minutes. And it's nice not having to wait.
Don't just think of it as a phone charger. It'll also work to charge your compatible smartwatch and earbuds.
You have to consider that you can't just use an old charging cable with the basic USB connector. Again, this one is a USB-C charger, so you'll need the appropriate cable.
Your newer phone might have come with a USB-C cable. If not, you'll need to tack that on, too. Below is a bundle deal that includes a USB-C cable for use with Androids and other USB-C devices.
Got an iPhone? Here's a bundle containing the Anker Nano and a Lightning to USB-C cable:
We may receive a commission when you buy through our links, but our reporting and recommendations are always independent and objective.